Abdullah Gül University (AGU) Scholarships 2017 for International Students in Turkey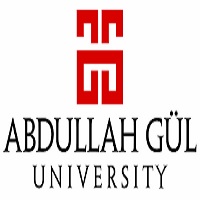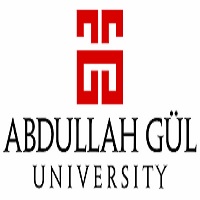 Undergraduate Scholarships 
Fully Funded Scholarships for International Students
2017 / 2018 Scholarships in Turkey
Abdullah Gül University (AGU) Scholarships 2017
Abdullah Gül University (AGU) is offering scholarships for international students. These AGU awards are offered for those applicants who want to seek their undergraduate study at the Abdullah Gül University (AGU) in Turkey.
Fields of Study / Subjects
AGU undergraduate scholarships are available in the following fields:
Architecture
Electrical and Electronics Engineering
Industrial Engineering
Civil Engineering
Mechanical Engineering
Computer Engineering
Business Administration
Molecular Biology and Genetics
Other latest Scholarships in Turkey are also offered for different degrees and subjects all over the Turkey.
Numbers of Scholarships
Total 45 scholarships are awarded by the Abdullah Gül University (AGU)
                                                 Faculty of Architecture
Architecture
5
                                                  Faculty of Engineering
Electrical and Electronics Engineering
6
Industrial Engineering
6
Civil Engineering
5
Mechanical Engineering
7
Computer Engineering
4
                                                   Faculty of Management
Business Administration
7
                                                   Faculty of Life and Natural Sciences
Molecular Biology and Genetics
5
Duration of Scholarships
4 years for undergraduate study
Scholarships Description / Details
| | | |
| --- | --- | --- |
| Faculty | Per Semester | Per Year |
| Faculty of Engineering | 1528,5 TL | 3057 TL |
| Faculty of Architecture | 1528,5 TL | 3057 TL |
| Faculty of Life and Natural Sciences | 1528,5 TL | 3057 TL |
| Faculty of Management | 1155 TL | 2310 TL |
Eligibility Criteria
To be eligible for the AGU scholarship, you must fulfill the following conditions:
Have high schools diploma or equivalent degree with Turkish high schools
Must foreign national students
English language proficiency
Must be in good health
How to Apply / Download Scholarships Form / Documents Required
Attach the following documents:
High School Diploma
Valid Passport (ID and Validity Date pages)
Official ID Photo
Last 2 years High School / University Transcripts
TOEFL certificate
Others documents if applicable (Recommendation letters, Awards, Certificates, Medals, Extra Curricular Activities)
A proof of Health Insurance
Contact us:
Tel: + 90 352 224 88 00 Ext: 4051
Email: intoffice@agu.edu.tr
Last Date to Apply / Deadline: 1st August (Annual)
Official Website: For further details, check out the following link of the official site