Amar Gopal Bose Founder of Bose Corporation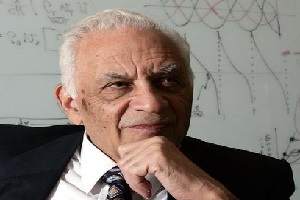 Biography of Amar Gopal Bose
Early Life
Amar Gopal Bose Founder of Bose Corporation was born in Philadelphia, Pennsylvania on 2nd November, 1929. He belonged to a Hindu family of Bengal. His father was a Bengali but his mother was an American lady.
Interest in Electronics
He was a man of entrepreneurial skills and those skills were shown by him in very early stages of his life. He had great interest in electronics. At the very early age of just 13 years he started repairing radios and model trains with his friends and made that the source of income for him.
Education
He did his graduation from Abington Senior High School. After that he got a degree of Bachelors of Science the field of Electrical Engineering from the Massachusetts Institute of Technology. He spent several years of his life in research labs of different countries. He also completed the education of PhD level in the same university and same field of study.
Founder of Bose Corporation
He founded that company before his graduation in 1964. After eight years of the formation of the company he completed his graduation.
Bose Corporation
Bose Corporation is a company of America in the field of electronics. The headquarters of this company is located in Framingham, Massachusetts. The company has the special operations in the manufacturing of audio equipment. There are eight plants of company which are under the operations at current time. Apart from those manufacturing plants there are 153 retail stores by the end of 2013 year. There is also an automotive subsidiary of the company which is located in Stow, Massachusetts.
The product line of the company includes noise-cancelling headsets, loudspeakers, automotive sound systems and other products of the same category.
Later Life
Apart from business carrier he is also known for his social works for the sake of human welfare.