Analjit Singh Founder of Max Healthcare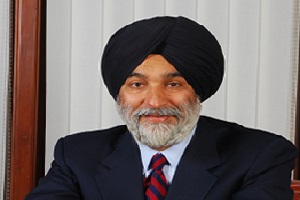 Biography of Analjit Singh
Early Life
Analjit Singh founder of Max Healthcare Institute was born on 11th January, 1954 in India. He is son of the founder of Ranbaxy Laboratories, Bhai Mohan Singh. He is the youngest of all siblings. He got his early education from the Doon School and after completing his early education he went to the Shri Ram College of Commerce for pursuing his education in the field of Commerce. After that he went to the University of Delhi for higher education in the same field. He went to the Boston University School of Management and got his graduation from there in 1979.
Private Life
In his private life he is married and has three children.
Business Life
He is known as a businessman of India and he is the founder of Max Healthcare and also the chairman of this institute. He is also the founder of Max Bupa Health Insurance Company Limited. He is also the executive chairman of Max Life Insurance.
Founder of Max Healthcare Institute
The Max Healthcare Institute comes under the badge of Max India Limited which was founded by him in 1988. The first hospital and healthcare center was opened with the name of Medcentre located in Panchsheel Park of New Delhi. That healthcare center became successful and led to increase the portfolio and conversion into Max Healthcare Institute chains.
Max Healthcare Institute
Max Healthcare Institute is a medical and health related institute of India, which is headquartered in New Delhi. Its parent company is Max India Limited which was founded some years before it in 1985. It is listed in the Bombay Stock Exchange.
Awards
He is awarded with two big awards in his life. In 2011 he was given the Padma Bhushan by the President of India of that time. He was also given the Golden Peacock award in 2012 for his contributions to society.