Arnold Orville Beckman Founder of Beckman Coulter Inc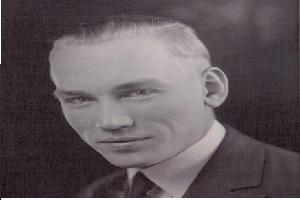 Biography of Arnold Orville Beckman
Early Life
Arnold Orville Beckman Founder of Beckman Coulter Inc. was born in Cullom, Illinois on 10th April, 1900. He was the youngest of all siblings. His father was a blacksmith whose name was George Beckman.
Interest in Chemistry
He was very much interested in the field of chemistry just from the moment when his sense of thinking was developed. He found a book of chemistry at the age of just nine years and started doing experiments. His father saw that scene and encouraged his experimentation by creating a laboratory for experiments for him.
Education
In 1914 his family moved to Illinois and attended the schools and universities there. He got admission in the University of Illinois in Urbana Champaign after completing his early education. At the same time he also worked with Carl Shipp Marvel on the process of synthesis of organic compounds from mercury compounds. The involvement in that thing made his interest in organic chemistry and he did his majors in organic chemistry.
Founder of Beckman Coulter Incorporation
This Company was founded by him in 1935 with the name of National Technical Laboratories. That name was changed in 1940s to Arnold O. Beckman Inc. that was further changed to Beckman Coulter Inc. later on.
Beckman Coulter Incorporation
Beckman Coulter Inc. is a company of the United States of America in the field of biochemical laboratory instruments. The products of this company are instruments which are used in the field of manufacturing biomedical laboratory. This company was initially started to commercialize the pH meter which was invented by the founder of that company. That company grown further and also the products of the company also grown and needed so many employees to handle its operations so there were more than 10,000 employees who were employed in that company. The annual sales of the company also increased and mounted up to $2.4 billion in the year of 2004. The headquarters of the company is located in Brea, California.
Death
He died on 18th May in 2004. He is remembered as a game changer in the field of chemistry.