Aspire-Canada Scholarships 2017 for National / International Students in Canada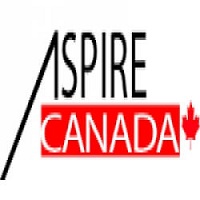 Undergraduate / Graduate Scholarships 
Fully Funded Scholarships for National / International Students
2017 / 2018 Scholarships in Canada
Aspire-Canada Scholarships 2017
Aspire-Canada is offering scholarships for both Canadian and international students. These scholarships are offered to outstanding students who want to seek their undergraduate and graduate degree in Canada. Only returning students need to submit the scholarship application for Aspire-Canada Scholarship.
Fields of Study / Subjects
Applicants choose any field for degree that offered by the Aspire-Canada
Other latest Scholarships in Canada are also offered for different degrees and subjects all over the Canada.
Numbers of Scholarships
Aspire-Canada offered several awards
Duration of Scholarships
Full time undergraduate and graduate degree program (4 years for undergraduate and 2 years for graduate)
Scholarships Description / Details
Aspire-Canada offers scholarships of $1000 or more to outstanding students
Eligibility Criteria
Applicants for scholarships must meet the following criteria:
Applicants must need to submit a scholarship essay
The essay should be on one of the following topics:
Careers
Entrepreneurship
Health & Fitness
Fashion & Beauty
Have a good/outstanding academic record
How to Apply / Download Scholarships Form / Documents Required
Only returning students need to submit the scholarship application
All incoming students will be considered for the scholarship automatically based on a completed admissions application
Please follow the checklist below:
Complete the Scholarship Application
Log on to aspire-canada.comand create a profile
Fill out a professional profileon aspire-canada.com (This is Mandatory for all scholarship applicants – please upload a photo)
Supporting documents:
An essay with Careers
Entrepreneurship
Health & Fitness
Fashion & Beauty
The essay should be 800 words or more (not less)
A complete profile is an essential part of the scholarship application
An up-to-date information (academic year/major/current employer (if applicable)
Two past positions
Skills (minimum of 3)
A profile photo
At least 10 connections. Invite friends/colleagues/family members to also create a professional profile on the Aspire-Community. It's easy – Just email them the link
Applicants should submit scholarship essay to info@aspire-canada.com
Contact us:
Email: info@aspire-canada.com
Last Date to Apply / Deadline: 31st May, 31st August (Annual)
Official Website: Visit official website for further details about Aspire-Canada scholarship
https://www.aspire-canada.com/online-scholarship-application/