Australian Government Endeavour Scholarships 2017 for International Students in Australia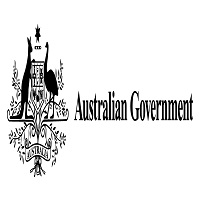 Masters / MS / PhD Scholarships 
Fully Funded Scholarships for International Students
2017 / 2018 Scholarships in Australia
Australian Government Endeavour Scholarships 2017
The Australian Government Endeavour scholarship is offering scholarships for International students. These scholarships are for those students who want to pursue their Master / MS and PhD degree studies in different universities under Australian Government. These scholarships are focusing on highly intellectual students from developing countries in order to promote research.
Field of Study / Subjects
Applicants can choose any field for their Masters / MS and PhD degree study program, which are offered under this scholarship program.
Other latest Scholarships in Australia are also offered for different degrees and subjects all over the Australia.
Number of Scholarships 
Many numbers of awards are offered for Masters /MS and PhD study program under the Australian Government
Duration of Scholarship
Up to 02 years for a   Master / MS and up to 04 years for PhD degree studies
Scholarship Description / Details
This scholarship is offering many grants for the applicants, which are given as follows:
The scholarship value is up to $140,500 for Masters and $272,500 for PhD, Including:
Travel allowance $AUD 3,000
Establishment allowance $AUD 4,000
Monthly stipend $AUD 3,000 (up to maximum program duration on a pro-rata basis)
Health and travel insurance for international students
Also receive a tuition fees paid up to the maximum study (Tuition includes student service and amenities fees)
Eligible Countries
Americas: Argentina, Bolivia, Brazil, Canada, Chile, Colombia, Costa Rica, Ecuador, El Salvador, French Guiana, Guatemala, Honduras, Mexico, Nicaragua, Panama, Paraguay, Peru, Suriname, United States of America, Uruguay, Venezuela
Asia: Bangladesh, Bhutan, Brunei Darussalam, Cambodia, China (People's Republic), Hong Kong SAR, India, Indonesia, Japan, Korea (Republic of Korea – South), Laos, Macau, Malaysia, Maldives, Mongolia, Myanmar, Nepal, Pakistan, Philippines, Singapore, Sri Lanka, Taiwan, Thailand, Timor-Leste, Vietnam
The Caribbean: Antigua and Barbuda, Bahamas, Barbados, Belize, Cuba, Dominica, Dominican Republic, Grenada, Guadeloupe, Guyana, Haiti, Jamaica, Martinique, Saint Kitts and Nevis, Saint Lucia, Saint Vincent and the Grenadines, Trinidad and Tobago
Europe: Austria, Belgium, Bulgaria, Croatia, Cyprus, Czech Republic, Denmark, Estonia, Finland, France (including Reunion), Germany, Greece, Hungary, Ireland, Italy, Latvia, Lithuania, Luxembourg, Malta, Netherlands, Norway, Poland, Portugal, Romania, Russian Federation, Slovakia, Slovenia, Spain, Sweden, Switzerland, Ukraine, United Kingdom (including Northern Ireland)
Middle East: Afghanistan, Bahrain, Iran, Iraq, Jordan, Kuwait, Lebanon, Oman, Qatar, Saudi Arabia, Syria, Turkey, United Arab Emirates, Yemen
Pacific: Fiji, French Polynesia, Kiribati, Marshall Islands, Micronesia (Federated states), Nauru, New Caledonia, New Zealand* (including Cook Islands, Niue and Tokelau), Palau, Papua New Guinea, Samoa, Solomon Islands, Tonga, Tuvalu, Vanuatu, Wallis and Futuna
 Eligibility Criteria
In order to be considered as eligible for this scholarship, applicants should possess following eligibility criteria:
Be aged 18 years or over for master and PhD study
Be a citizen and/or permanent resident of a participating country
Applicant should not be holder of any Australian scholarship
How to Apply / Download Scholarship Form / Documents Required
Apply for this scholarship via online application system
Required documents:
Passport or Birth Certificate
Verification of Aboriginal and/or Torres Strait Islander (Optional)
Academic transcript
Formal admission to an Australian institution for 2018
Enrollment letter(only research towards Masters or PhD program)
PhD conferment (postdoctoral research only)
TOEFL, IELTS, CAE, PTE or Transcript
Employment record/CV/resume
Two (2) Referee reports
Host nomination
Contact us:
Department of Education
 International Group
 International Mobility Branch
Endeavour Scholarships and Fellowships
 GPO Box 9880
 CANBERRA ACT 2601
AUSTRALIA
Last Date to Apply / Deadline: 30th June (annual)
Official Website: Visit official website to find more info
https://internationaleducation.gov.au/Endeavour%20program/Scholarships-and-Fellowships/Pages/default.aspx