Australian Government Research Training Program (AGRTP) 2017 for International Students in Australia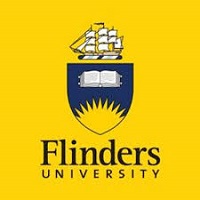 Postgraduate Scholarships 
Fully Funded Scholarships for International Students
2017 / 2018 Scholarships in Australia
Australian Government Research Training Program (AGRTP) 2017
Australian Government Research Training Program (AGRTP) Scholarships are specifically invited for international students to undertake a postgraduate research higher degree at Flinders University in Australia. AGRTP scholarship covers international tuition fees and a stipend. The AGRTP Scholarship is offered to those students who demonstrate outstanding aptitude for independent research. AGRTP Scholarships are offered on the basis of academic merit, academic research training and research indicators and performance.
Fields of Study / Subjects
Flinders University offers Masters Research degrees areas:
Master of Arts
Master of Biotechnology
Master of Business
Master of Clinical Education
Master of Clinical Rehabilitation
Master of Engineering
Master of Laws
Master of Science
Master of Surgery
Master of Theology
PhDs Research areas:
Doctor of Philosophy (PhD) in all disciplines
Doctor of Philosophy (Clinical Psychology)
Doctor of Education
Doctor of Public Health
Other latest Scholarships in Australia are also offered for different degrees and subjects all over the Australia.
Numbers of Scholarships
A limited number of up to 10 FIPRS scholarships are available each year for international students
Duration of Scholarships
The scholarship duration for up to two years for a Research Masters degree and up to three years for a Research PhD/Doctorate degree at Flinders University
Scholarships Description / Details
The FIPRS covers tuition fees charged by Flinders University for a research higher degree
Provide living allowance paid at the rate of $26,682. It is tax exempt and indexed annually
An establishment allowance of up to $1,485 to assist with relocation costs and airfares for those who moves to Adelaide from overseas
Eligibility Criteria
To be eligible for consideration of FIPRS scholarships, applicants must:
Satisfy the University's academic entry requirements for a Masters degree by research or Doctorate by research
Completed at least the equivalent of an Australian First Class Hons degree four year degree with a major research project in the final year
Must meet the English proficiency levels
Not hold an equivalent research higher degree qualification. Only students are commencing who entry a research higher degree in Australia for the first time
Not hold Australian citizenship, Australian permanent resident status or New Zealand citizenship
How to Apply / Download Scholarships Form / Documents Required
Download the application form for AGRTP scholarship
Attach following documents:
Research Supervisor details, email
Publications (up to five your publications must)
Academic Transcripts
Research Proposal (approximately 500 words)
Two copies of Academic Referees
Current CV
All documents and application must be in English
Complete application email to: iprs@flinders.edu.au
Contact us:
Student Finance Office
Email: rhdscholarships@flinders.edu.au
Tel: + 61 + 8 + 8201 3115
Last Date to Apply / Deadline: 11th August (Annual)
Official Website: For further information, visit
http://www.flinders.edu.au/scholarships-system/index.cfm/scholarships/display/a731e2