Bangladesh Scholarship Council Scholarships 2017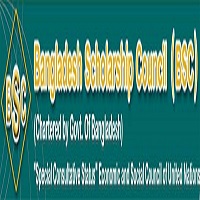 Master Scholarships 
Fully Funded Scholarships for Bangladeshi Students
2017 / 2018 Scholarships in Bangladesh
Bangladesh Scholarship Council Scholarships 2017
The Bangladesh Scholarship Council (BSC) is offering scholarships for Bangladeshi students. These scholarships are for the students who want to pursue their Masters degree studies in different universities and institutions affiliated with the Council.
Field of Study / Subjects
Scholarships are basically allocated fields to the university level students :
Medicine
Agriculture
Engineering
Science & Technology
Humanities
Commerce
Other latest Scholarships in Bangladesh are also offered for different degrees and subjects all over the Bangladesh.
Number of Scholarships 
About 300 numbers of awards are offered
Duration of Scholarship
2 years of Master degree studies
Scholarship Description / Details
This scholarship provides some following benefits:
The grantees of this scholarship will be paid a monthly stipend
This stipend will be almost 12000 Taka as a total which will divided in different categories monthly in order to meet up the basic expenses.
Eligibility Criteria
In to be considered for BSC scholarship:
Applicant should be from Bangladesh with a valid passport
Applicant should be from poor and meritorious background in order to be considered as eligible
Applicant should be holder of a BS degree from any recognized institute
Applicants receiving other scholarships or grants are not eligible to apply
A fresh application is to be required for renewal purposes
How to Apply / Download Scholarship Form / Documents Required
Applicants must apply only in BSC's prescribed Application Formwhich is available at Internet. It also provided by BSC upon request. In that case, self-addressed reply envelope and postal stamps will be required
Applicants should submit attested copies of all previous mark sheets, 2 copies of recent passport size photographs and a recommendation letter from the head of the department
Parent's yearly income statement should be added
The BSC will grant the scholarship irrespective of cast or religious distinctions
All categories of scholarship will be announced in the major daily newspapers, BSC registered website and also to the BSC's selected Institutions
Selected candidates will be notified by mail
All grants may be given by bank cheque, through a distribution ceremony where the scholarship holders may be invited to attend
The BSC reserves the right to reject any applicant without showing any reason
Application received after deadline will not be entertained
Contact us:
 Bangladesh Scholarship Council (BSC)
 875, Jubilee Road (4th Floor), Enayet Bazar,
 Chittagong-4000
Phone: +88-031-2868951, Cell: +88-0176-3740825
Email: info@bscbd.org
Last Date to Apply / Deadline: 3rd August (annual)
Official Website: Visit official website, to check more information