BINUS University Scholarships 2017 for National / International Students in Indonesia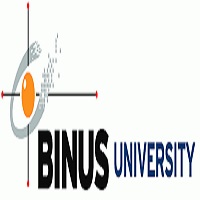 Undergraduate Scholarships  
Fully Funded Scholarships for National / International Students
2017 / 2018 Scholarships in Indonesia
BINUS University Scholarships 2017
BINUS University is offering undergraduate scholarships for Indonesian and international students. These scholarships are offered for those applicants who want to wish to pursue their study at the BINUS University in Indonesia. This BINUS scholarship aims to provide a way to internships, social projects, and mobility to BINUS Global corporate and international partners. Bina Nusantara University also known as Binus University is one of Indonesia's private universities located in Jakarta, Indonesia . Bina University is offering  up to 10 scholarships for deserving (national and international) students.
Field of Study / Subjects
Scholarships are offered at the following areas:
Binus International
Binus Business School
Binus Northumbria School of Design
Other latest Scholarships in Indonesia are also offered for different degrees and subjects all over the Indonesia.
Number of Scholarships
BINUS scholarship is offered to up to 10 scholarship for deserving (national and international) students
Duration of Scholarship 
4 years undergraduate degree program at BINUS University
Scholarship Description / Details
BINUS University is offered for those applicants who are able to demonstrate their leadership capability
Full tuition scholarships
Eligibility Criteria
Candidates must meet the following criteria for the scholarship:
Have a High school diploma
Must have GPA of a minimum 2.75 out of 4.00
Active participation in BINUS Student Ambassadorship Program (events, promotion, communication)
How to Apply / Download Scholarship Form / Documents Required
Online Application Form
                                       OR
Application requirements:
High school Certificate
TOEFL 500/ IELTS 6.0
Proof of non-academic achievements
Contact us:
Admission Room, 1st Floor
JWC Campus – BINUS INTERNATIONAL
Jl. Hang Lekir I No. 6, Senayan, Jakarta 10270, Indonesia
Phone: (+6221) 720 2222, 720 3333 ext. 3122 – 3123 | 3164
Fax: (+6221) 720 8569, 720 5555
E-mail: inquiry-jwc@binus.edu
Website: international.binus.ac.id
Last Date to Apply / Deadline: 1st June (annual)
Official Website: Check the official link to get further detail