Cambridge Management and Leadership School Scholarships 2017 for National / International Students in UK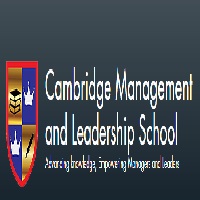 Foundation / A-Level / Undergraduate / Postgraduate Scholarships 
Fully Funded Scholarships for National / International Students
2017 / 2018 Scholarships in UK
Cambridge Management and Leadership School Scholarships 2017
Cambridge Management and Leadership School is offering scholarships for UK, Non/EU (International) students of any nationality. These scholarships are offered for those applicants who want to foundation/A-Level, undergraduate and postgraduate study in UK.
Field of Study / Subjects
Scholarships are available in following disciplines:
Diploma in Business Innovation and Entrepreneurship
Certificate in Business Management
Diploma in Business Management
Diploma in Business Enterprise
Diploma in Business Administration
Diploma in Executive Management
Other latest Scholarships in UK are also offered for different degrees and subjects all over the UK.
Number of Scholarships
Cambridge Management and Leadership School is offering 1500 full fee scholarships
Duration of Scholarship
The duration of the scholarship is vary for every degree program, 2, 4, 2 and 3 years respectively for foundation/A-Level, undergraduate and postgraduate study  
Scholarship Description / Details
Fully waived tuition fee scholarships
1500 Full Fee Scholarships of worth £4.875 Million for deserving and competent students
Cover course tuition fee except awarding body registration fees
Eligibility Criteria
Must meet the following criteria for the scholarship:
Open for UK/EU and Non-EU, International students
Open to all students without entry requirements restrictions
Must provide previous qualifications and/or work experience
How to Apply / Download Scholarship Form / Documents Required
                                          OR
Pay £295.00 – Awarding body Registration fees
Required relevant documents:
Fully complete and signed application form
Registration Fee (Payment Receipt)
Copies of all previous studies (transcripts, diploma supplement) or work experience letter
CV
Passport Colour Copy/Driving Licence or an approved Photo ID e.g. National ID of your country
Contact us:
Email: info@cmls.org.uk
Phone: +44(0)1223655697
Whats App/Mobile for Overseas Students: +44-7539064497
Last Date to Apply / Deadline: 6th October, 15th December (annual)
Official Website: Check out the given link, to find more info
https://www.cmls.org.uk/scholarships