Canada Government Scholarships 2017 for National and International Students in Canada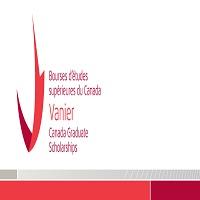 PhD Scholarships
Fully Funded Scholarships for National / International Students
2017 / 2018 Scholarships in Canada
Canada Government Scholarships 2017
The Government of Canada is offering Vanier Canada Graduate Scholarship (Vanier CGS) scholarships for international students. These scholarships are focusing on intellectual international students from all around the world in order to attract them to pursue their graduate degree studies there in Canada. Another aim of these scholarships was to make Canada as a research center of world class researchers by providing them the opportunities to conduct their research and higher studies in Canada.
Field of Study / Subjects
Research area for PhD scholarships:
Health research
Natural sciences and/or engineering research
Social sciences and/or humanities research
Other latest Scholarships in Canada are also offered for different degrees and subjects all over the Canada.
Number of Scholarships
Up to 167 scholarships are awarded annually, but a total of up to 500 scholarships are active at any time
Duration of Scholarship
Standard duration is 3 year (non-renewable) for PhD degree
Scholarship Description / Details
Vanier Canada Graduate Scholarship (Vanier CGS) is offering many following benefits for the applicants:
$50,000 per year for three years
The duration of the degree with this grant will not be extended in any case
Eligibility Criteria
In order to be considered for this scholarship, an applicant must possess the following criteria:
Applicant should be nominated by any of the single Canadian university which comes under Vanier commission
Applicant must seek financial assistance in order to complete his doctoral degree there in Canada
Applicant should be intended to pursue his full time study degree in the Canadian universities and he/she shall not be furbished for the part time of distance learning program.
Applicant should possess a high class academic record in order to be considered as eligible for this scholarship
How to Apply / Download Scholarship Form / Documents Required
Applicants should have an offer from any of the Canadian university which is under vainer commission
Applicant should submit his application form of admission before the final date which varies across different universities
Attach all documents with application form
Research Proposal
CV
Academic Record
Contact us:
 Tel: 613-941-9080
 Email: vanier@cihr-irsc.gc.ca
Last Date to Apply / Deadline: 1st November (annual)
Official Website: Visit official website, to check out further info
http://www.vanier.gc.ca/en/home-accueil.html