Carleton University Scholarships 2017 for National / International Students in Canada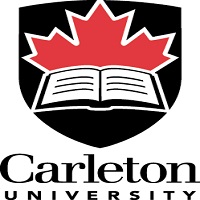 Undergraduate Scholarships 
Partial Funded Scholarships for International Students
2017 / 2018 Scholarships in Canada
Carleton University Scholarships 2017
Carleton University is offering scholarships for Canadian and international (outside the Canada) students. These scholarships are awarded for those who want to pursue their undergraduate degree program at Carleton University in Canada. These awards are offered by the Carleton University with the participating of International Students Services Office.
Fields of Study / Subjects
Undergraduate scholarship is awarded in any of the subjects or courses offered by the university
Other latest Scholarships in Canada are also offered for different degrees and subjects all over the Canada.
Numbers of Scholarships
Up to 50 awards are  offered every year for undergraduate applicants
Duration of Scholarships
Partial awards are offered for undergraduate program 1 year education it may be renewable but it depends on academic record
Scholarships Description / Details
Carleton University Scholarships offers for undergraduate candidates:
International House Award awards scholarship Value is $600
Marie Odette Gabrielle Clay Memorial Award scholarship value is $1100
Other scholarships have different values
Eligibility Criteria
In order to be considering for Carleton University Scholarships, applicants must meet the following criteria:
International House Award: Undergraduate international students completing their degrees at Carleton who are in their graduating year of study
Maintaining good academic standing in their degree program
Marie Odette Gabrielle Clay Memorial Award: Undergraduate international students completing their degrees at Carleton who are continuing their studies
How to Apply / Download Scholarships Form / Documents Required
Complete and fully filled application form with required documents submit by the post
Following required documents are:
Resume
A one-page, single spaced (approximately 500 words)
Cover letter 
Applicants resume and cover letter should include their full name, student ID #, contact information, and program of study
The ISSO is not responsible for incomplete application packages
Applications must be submitted in hard copy to the ISSO (128 UC)
Contact us:
International Student Services Office (ISSO)
Carleton University, 128 University Centre
1125 Colonel By Drive
Ottawa, Ontario, K1S 5B6, Canada
Telephone:+1 (613) 520-6600
Fax:+1 (613) 520-3419
Last Date to Apply / Deadline: 25th February (Annual)
Official Website: Just go the official site for further info
https://admissions.carleton.ca/scholarships/