Certified Financial Planner (CFP)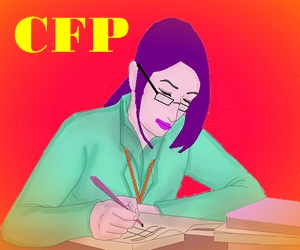 What is Certified Financial Planner?
Concentrating over title, it blows the mind that it is designated for financial planners. Yes! It is for financial planners and co-sponsored by Certified Financial Planner Board of Standards in United Sates. Keeping in mind its affiliation, it is recognized by Financial Planning Standards. It evaluates the skill to apply financial planning knowledge to daily life financial planning situations.
Initial Certification
To get certified four E's are must: Education, Examination, Experience and Ethics. Without E's, a candidate is unable to achieve credential.
Eligibility Criteria / Education
To get certified, a candidate must meet fewer requirements:
University or College level coursework recognized by CFP board. The coursework should fulfill the areas like job analysis study
AND
A College or University Bachelor's degree recognized by U.S. Department of Education.
About Examination
CFEs exam is comprised of one four- hour session (Friday Afternoon) and two three hour sessions (Saturday).
Exam contains two case studies, multiple mini-case problem sets and stand-alone questions.
The questions are designed to evaluate candidate's knowledge of financial planning.
From November 2014, it will get converted from paper-based to CBT exam.
Professional Experience
CFP demands 3 years of professional experience in financial planning process OR two years of apprenticeship experience.
Scoring Range
CFP exam declares 42% marks as a lower percentage and 66% marks as higher percentage.
How to apply?
To get registered, follow twophases:
Apply online or creating an online account in case of not having an account to start registration process.
Contact CFP board at 800-487-1497 for questions or e-mail at examination@cfpboard.org
How to schedule Exam / Locating center?
Candidates can schedule their exam through prometric site: https://www.prometric.com/en-us/for-test-takers/pages/locate-a-test-center.aspx?Type=locate.
CFP exam is monitored in more than 25 testing locations across U.S. Choose the best location near to you.
Registration /Scheduling starts from June 2-November 4, 2104.Upcoming exam dates are November 18-22, 2014.
Exam Fee / Cost
CFP's exam costs $595.
How to get prepared?
After making all requirements, it's time to get prepared, here are few steps which will be helpful to candidates:
Firstly, complete the required curriculum coursework of 100 topics including financial planning, tax and estate planning, advanced financial planning, insurance planning, risk analysis, employee benefits and retirement planning.
It will take 18-24 months to complete.
To have high command over tax code as it is the major topic in the exam.
Study financial planner examination manuals by downloading sample from CFP board website.
Attending review course is a requisite.
Join study classes and academies as Kaplan is a best training Centre for certifications.
Last Stage! Ethics
After getting credential, it is a must to complete ethics process by CFP board's Disciplinary rules and procedures. It will contain the disclosure of background information or any indulgence in crime, pubic or domestic violence. The authority will not approve marks until the investigation goes positive.
Contact Details: E-mail at mail@cfpboard.org
Call at 202-379-2200 OR Fax at 202-379-2299 in case of any query.
Website: www.cfp.net