Certified Government Financial Manager (CGFM)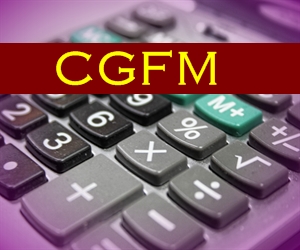 What is Certified Government Financial Manager?
Since its inception in 1994, this credential is intended for the government financial managers by Association of Government Accountants (AGA) in United States. The practitioners are evaluated under several areas like Auditing, Financial Reporting, Accounting (governed), internal controls and budgeting.
Eligibility Criteria
To get eligible, a candidate has to meet 4 E's:
| | |
| --- | --- |
| Ethics | Grasping code of ethics issued by AGA's Code of Ethics |
| Education | Graduation or a Bachelor's degree from recognized university or college. |
| Examination | Passing Three examinations of CGFM |
| Experience | At least 2 years' of Experience in Government Financial Management is required. |
About Exam
CGFM exam is divided into Three Sections, which are as under:
The Government Environment: This section contains topics like Organization and Structure of Government, Legal and Other Environmental Aspects of Government, Interrelationships (planning, budgeting, and accounting), Public Accountability, Ethics, Financial Management Responsibilities and Skills.
Governmental Accounting, Financial Reporting and Budgeting: It includes General knowledge section about accounting, cost accounting, budgeting approaches and processes. Detailed Knowledge section mainly includes State and local financial accounting and reporting transactions and reporting transactions.
Government Financial Management and Control: It contains numerous areas like Internal/ Management Control, Auditing, Performance Measurement and Reporting, Financial and Managerial Analysis and Financial and Managerial Concepts and Controls and Techniques.
Allocated Time Duration
CGFM exam consist of three 2-hour tests. Exam must be taken within the time span of 3 years.
How to get registered for application?
Login to AGA's online system. If not having an account, become an AGA member via agacgfm.org
Follow 3-step process carefully while making an account.
Online application fee if $20 if submitted in October. AGA offers you a bumper offer to save $65 out of $85 and pay $20 only.
How to Schedule Exam?
CGFM exam is monitored every year under Pearson VUE testing centers. Here are fewer steps to be followed:
Candidates may schedule an appointment with Pearson VUE online or via phone.
Candidates are required to login or making an account at http://www.pearsonvue.com/aga/
If no access is available, call at 846.6948, Please name the exam or part you are intended to schedule for.
To reschedule or cancel, login into your account within 24 hours of original application submission.
Exam Fee: CFGM total exam fee is $109.It is not an aggregative exam fee rather per examination fee. For renewal or maintenance of certification, it costs $30 for members and $65 for non-members.
How to get Prepared?
To get prepared, AGA offers several methods:
Review CFGM sample questions that are available on site.
Keep the Score report with you. If a candidate gets failed, it will be obliging in focusing on weaker areas.
Join Study groups and mentors to brush up the preparatory ideas.
CGFM courses and study guides for individuals, groups are available at agacgfm.org
The best way to study is by reviewing the topics mentioned in exam details.
Maintaining CGFM
To maintain the credential, pay renewal fee every year by March 31. Secondly, complete80 hours of Continuing Professional Education (CPE)and fill up the additional information at the end if required.
Contact Details: All CFGM applications are processed at AGA's office. In case of any query regarding application requirements and procedures, E-mail at agacgfm@agacgfm.org
Phone: 888.846.6948
Website: www.agacgfm.org