Charles Martin Hall Founder of Alcoa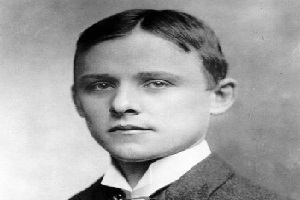 Biography of Charles Martin Hall
Early Life
Charles Martin Hall founder of Alcoa Inc. was born on 6th December, 1863 in Thompson, Ohio, United States of America. He was son of Herman Bassett Hall and Sophronia H. Brooks. He got his early education from his home, his mother used to teach him how to read and write. He got admission in public school at the age of eight years. After several years he moved to Oberlin, Ohio with his family in 1873. He got admission in the Oberlin High School. After completing his education of school life he entered into his college life by getting admission in Oberlin College in 1880.
Founder of Alcoa Incorporation
He was very much interested in experimenting different things with the metal like aluminum and his interest in that thing led him to the formation of a company which is now known as Alcoa Incorporation.
Alcoa Incorporation
Alcoa Incorporation stands for Aluminum Company of America. This is a multinational company of America in the field production of aluminum. This company is ranked as the third largest company of the world with respect to the manufacturing of aluminum products. The headquarters of this company is located in the city of New York, the United States of America. But the operational head is located at another place which is Pittsburgh, Pennsylvania, the United States of America. It is a multinational company and its operations are spread in thirty one different countries of the world. The main raw material of this company is aluminum and it is also famous in the production of that metal's products.
Death
He died on 27th December, 1914. He is regarded as a very famous businessman, inventor and a chemist in the history of the United States of America. He has the honor for inventing a process for producing aluminum.