Chinese Government Scholarships 2017 for International Students in China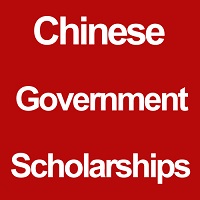 MS / Masters Scholarships 
Fully Funded Scholarships for International Students
2017 / 2018 Scholarships in China
Chinese Government Scholarships 2017
The Chinese Government is offering Scholarships for international students in China. These scholarships are for those students who want to pursue their Bachelors, Masters and Doctoral degree in different universities under Chinese Government. These scholarships are focusing on intellectual international students who want to earn a Bachelor, Masters and Doctoral degree from any well ranked Chinese university and under well qualified faculty.
Field of Study / Subjects
Applicants can choose the following fields of study for their Masters degree:
Master of Laws (LL.M) at Peking University
International Master of Public Health (IMPH) at Tsinghua University
Master of International Economic Cooperation at University of International Business and Economics
Master of China Studies at Zhejiang University
LL.M Program in International Economic Law at East China   University of Political Science and Law
MBA  at South China University of Technology
Master of International Finance (AMIF) at University of International Business and Economics
Master's Program of One-Belt-Road Sustainable Infrastructure Engineering (MOSI) Southeast University
Other latest Scholarships in China are also offered for different degrees and subjects all over the China.
Number of Scholarships
Many numbers of awards are offered (30-35 students per class)
Duration of Scholarship
A one-year or two years full-time Master's degree program
Scholarship Description / Details
This scholarship is offering many grants for the applicants:
Benefits for One-year Program:
Total Amount: 200,800 RMB per year for each student
Registration fees
Tuition fees
Laboratory experiment fees
Internship fees
Fees for basic learning materials
On-campus accommodation
Living Allowance (96,000 RMB per year for each student)
One-off settlement subsidy after registration (3,000 RMB for each student)
Comprehensive medical insurance
A one-way air ticket
Benefits for Two-year Program:
In 2 years program same benefits of one year program
In 2nd academic year, students will do their thesis back in their home countries and the dissertation defense in China, while the scholarship will only cover one round-trip ticket for dissertation defense
Eligibility Criteria
In order to be considered as eligible for this scholarship, applicants should possess following eligibility criteria:
Applicant should be from any developing country with a valid passport
Applicant should be good in health and physically fit
Not over 45 years old for master program
Have a bachelor or higher degree in a field relative, at least 3 years' work experience
Have good English language proficiency (IELTS (Academic) total score 6.0, or TOEFL Internet score 80)
How to Apply / Download Scholarship Form / Documents Required
Scan the following materials and attach with the application:
Application form with the applicant's signature
Applicants 2-inch photo
Personal statement of research (A minimum of 500 words)
Copies of bachelor's degree certificate / academic transcript
Two recommendation letters
Employment verification
English proficiency certificates
Copy of the passport page of personal information
Contact us:
Division of International Student Affairs
China Scholarship Council
Level 13, Building A3, No. 9 Chegongzhuang Avenue, Beijing, P. R. China
Postcode: 100044
Fax: 0086-10-66093915, 66093972
Last Date to Apply / Deadline: April, May (annual)
Official Website: Visit official website to find the further details
http://www.csc.edu.cn/laihua/scholarshipdetailen.aspx?cid=97&id=5451