Christopher Cockerell Inventor of Hovercraft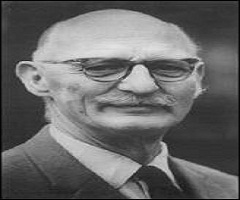 Biography of Christopher Cockerell
Early Life
Christopher Cockerell inventor of Hovercraft was a well known engineer of twentieth century. He is widely credited as his invention of hovercraft which changed the field. He was English from the descent and was born in the year of 1910 on 4th of June. His place of birth was as Wayside in Cavendish Avenue, Cambridge which is located in United Kingdom. His father's name was Sydney Cockerell who was a man of dignity and had been awarded the honorary name of "Sir".  His father was curator of a museum by profession and before that remained the personal secretary of William Morris. That is the thing that Christopher got a very healthy environment for education and he was always supported by his father for higher education.
Education
He started his formal education when he was some years of age and was enrolled in Graham's School which was there in Holt. After studying over there for initial education and in a college for further education, he joined the University of Cambridge for his bachelor's degree. He was the member of Peterhouse of the undergraduate level over there. He was in the field of engineering over there and his supervisor was William Dobson womersley in the university. After completion of the education in the field of engineering, he moved to start his formal career but later on, again entered back in the same university to study the electronics and radio.
Career
After completing education in variety of fields, Christopher started his professional career with his entry in W.H. Alien and sons which is located in Bedford. As mentioned above, he moved back to university to study the radio and electronics so after that, he started working in Radio Research Company. The turning point in his career came with his entry in Marconi Radio Company after some years.
Inventor of Hovercraft
Christopher Cockerell is widely credited as the inventor of hovercraft and this invention is the reason that he is considered as an influential scientist and engineer of last century. He invented the hovercraft after leaving the Marconi Company and when he started his own business relating to boating.
Hovercraft
A hovercraft is also known as an ACV which stands for Air Cushion Vehicle. This is kind of a vehicle of can be said as a craft which is very unique and elegant in working. This is such kind of craft which can travel over almost everything e.g. mud water, land, ice and many other such surfaces in both of the conditions either with speed or in stationary form of movement. The basic and most elegant thing of hovercraft is that it is kind of a hybrid vessel and is run by a pilot as like that of an aircraft instead of as a captain in the Marine ship.
Death
He died in the year of 1999 on June 1st. He was almost 89 years of age at the time of his death.