CIMO Scholarships 2017 for International Students in Finland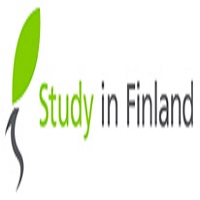 Doctoral Scholarships 
Fully Funded Scholarships for International Students
2017 / 2018 Scholarships in Finland
CIMO Scholarships 2017
CIMO is offering scholarships for international applicants from all the countries, but emphasis on Russia, China, India, Chile, Brazil and North America countries applicants. These scholarships are offered for those applicants who will be doing their Doctoral or Double Doctoral level degree at the Finnish universities. The CIMO scholarship is open to young Doctoral level applicants and researchers from all countries and from all academic fields. Master's level studies or post-doctoral studies/research are not supported in the CIMO program.
Fields of Study / Subjects
All fields/subject are available at the universities of Finnish for Doctoral level study.
Other latest Scholarships in Finland are also offered for different degrees and subjects all over the Finland.
Numbers of Scholarships
Many awards are announced annually for international students
Duration of Scholarships
The award time period may vary from 3 to 12 months for Doctoral level
Scholarships Description / Details
CIMO provides grants:
A monthly allowance is1500 Euros
Coverliving expenses for a single person
No additional allowance for housing is paid
Expenses due to international travel to and from Finland are not covered by CIMO
Eligibility Criteria
Applicants for these scholarships must meet the following criteria:
Applicantsshould not have resided in Finland for more than one (1) year prior
Have good academic record
How to Apply / Download Scholarships Form / Documents Required
To Apply for this Scholarship:
Applicants should complete application form
Attach all require documents
A motivation letter from the applicant (the hosting university), max 1 page
Complete CV
Research plan(3-5 pages)
Two printed and signed copies of the application with required attachments should be submitted to
CIMO,
PO Box 343, 00531 Helsinki
Last Date to Apply / Deadline: Any time (But at least 5 months before the intended scholarship period)
Official Website: Visit official website for further details
http://www.studyinfinland.fi/tuition_and_scholarships/cimo_scholarships/cimo_fellowships