CIUF CUD Scholarships 2016 for International Students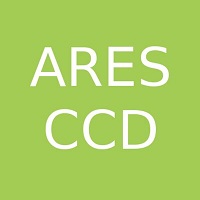 Masters Degree
Fully Funded Scholarships for International Students
2016 / 2017 Scholarships in Belgium
CIUF CUD Scholarships 2016
The CIUF-CUD of Belgium is offering scholarships for International students. These scholarships are for those students who want to pursue their Masters Degree studies in different universities under CIUF-CUD. These scholarships are inviting applications from highly intellectual students from developing countries.
Field of Study / Subjects
Applicants can choose any field for their Masters Degree program, which are offered in different universities under CIUF-CUD. These fields can be:
Aquaculture
Transport management
Public health
Science
Environmental management
Management of natural risks
Management of plants and animals resources etc
Other latest Scholarships in Belgium are also offered for different degrees and subjects all over the Belgium.
Number of Scholarships
130 numbers of awards are offered per year under this scholarship.
Duration of Scholarship
2 years of Masters Degree.
Scholarship Description / Details
This scholarship is offering some grants, which are given as follows:
The scholarship will cover all the basic expenditures of the students under this scholarship program.
Applicants should consult the scholarship provider in order to get further information about scholarship value and inclusions.
Eligibility Criteria
In order to be considered as eligible for this scholarship, applicants should possess following eligibility criteria:
Applicant should be from any developing country.
Applicant should be under 40 years of age.
Applicant should be holder of a degree for the Masters Degree study.
Applicant should have a professional experience of at least 2 years.
Applicants must have a good knowledge of written and spoken French
Applicants are not allowed to apply for more than one program
How to Apply / Download Scholarship Form / Documents Required
Applicants, who want to apply for the scholarship offered by the CIUF-CUD:
Applicants should download the application form from the scholarship website and should carefully fill the form.
After that, form should be returned before final date.
Contact us:
Commission de la Cooperation au Development
Rue de Namur 72-74
B-1000 Bruxelles
Ph: +32 2 289 65 65
F: +32 2 289 65 66
Last Date to Apply / Deadline:  10 February (annual)
Official Website: Visit official website. http://www.ares-ac.be/csi-en