Curtis Carlson Founder of Carlson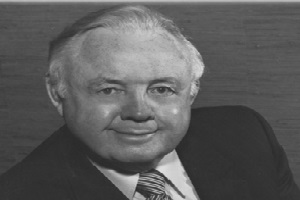 Biography of Curtis Carlson
Early Life
Curtis Carlson founder of Carlson was born in was born in Minneapolis, Minnesota on 9th July 1914. He was basically from Swedish ancestors who migrated to the United States of America. He got his early education from the local schools of his native town and after that he went to the University of Minnesota for his higher education. He got a degree of BA in the field of Economics in 1937. During his university life he served as a president for Sigma Phi Epsilon Fraternity.
Early Career
He started his carrier just after completing his studies by joining Proctor and Gamble Company.
Founder of Carlson
He founded his own company in 1938 with the name of the Gold Bond Stamp Company. He started that company by borrowing an amount of just $55. The Gold Bond Stamp was actually a consumer loyalty program which was initiated by him to get attention from his consumers in the times of the Great Depression. That Gold Bond Stamp was a trading stamp which was used as an incentive for consumers of grocery stores. That company was later on called as Carlson.
Carlson
Carlson is a multinational company of America in the field of hospitality and hotels. This is commonly referred through its previous name which was Carlson Companies. This is a privately held company. The headquarters of this company is located in Minnetonka, Minnesota, which is a suburb of Minneapolis. The product chain or services chain of this company included hoteling, restaurant chains, and travel industries. This company's working system is based on the franchises. There are more than 175 thousand people who are being employed in this company belonging to excessive of 160 countries of the world.
This company is regarded as one of the largest family owned businesses of the United States.
Death
He died on 19th February 1999.