Dalarna University Scholarships 2017 for International Students in Sweden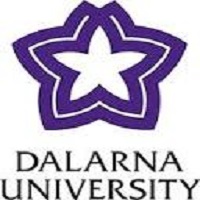 Undergraduate / Masters / MS Scholarships 
Partial Funded Scholarships for International Students
2017 / 2018 Scholarships in Sweden
Dalarna University Scholarships 2017
Dalarna University is offering scholarships for international students all over the world. These scholarships are offered for those applicants who want to pursue their undergraduate and Master study program at the University of Dalarna in Sweden. This scholarship is offered for those students that shown great interest and motivation to study at Dalarna University.
Field of Study / Subjects
Applicants can choose any fields for undergraduate and master's degree that courses/fields are offered by the Dalarna University
Other latest Scholarships in Sweden are also offered for different degrees and subjects all over the Sweden.
Number of Scholarships
Up to 40 numbers of awards are offered for undergraduate and master's applicants
Duration of Scholarship
The duration of this award is one year (two terms/semesters) for undergraduate and master's program. An extension is possible for programs that study results are must be satisfactory
Scholarship Description / Details
This scholarship offered following benefits:
A value between 25 % and 50 % of tuition fees for the duration of a degree
Cover tuition fee only
Not provide for accommodation, books, travel, or other personal or incidental expenses
Eligibility Criteria
In to be considered for this scholarship, applicants must be:
International students can apply for this scholarship/award
There is no age limit for this scholarship
These scholarships are offered to international students who have shown great interest and motivation to study at Dalarna University
How to Apply / Download Scholarship Form / Documents Required
Applicants can apply for this scholarship, must follow some steps:
Applicant can apply through online application system
Application form including application number from universityadmissions.se
Attached documents:
Personal letter
CV
One reference letter
The application should be sent by post to:
Dalarna University
UFK-Susanne Corrigox
S-791 88 Falun
Sweden
Contact us:
Högskolan Dalarna
791 88 Falun
Telephone: 023-77 80 00
E-mail: registrator@du.se
Organisation number: 202100-2908
Last Date to Apply / Deadline: 1st March (annual)
Official Website: Visit official website, to check out the further details
http://www.du.se/en/Study-at-DU/International-Student-Scholarships/