Danish Government Scholarships 2017 for International Students in Denmark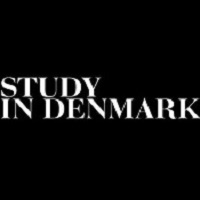 Masters / MS Scholarships 
Fully Funded Scholarships for International Students (Non EU/EEA)
2017 / 2018 Scholarships in Denmark
Danish Government Scholarships 2017
The Danish Government is offering scholarships for International (Non EU/EEA and Switzerland) students in any Danish universities. These scholarships are for those students who want to pursue their Masters/MS Degree study program in different universities  of Denmark under Danish Government. These scholarships are focusing on highly intellectual students from developing countries.
Field of Study / Subjects
Applicants can choose any field for their Maters Degree under Danish Government Scholarship
Other latest Scholarships in Denmark are also offered for different degrees and subjects all over the Denmark.
Number of Scholarships
Many numbers of awards are offered every year
Duration of Scholarship
2 years for Master Degree study program
Scholarship Description / Details
This scholarship is offering grants, which are given as follows:
Cover living expenditures
Annual tuition fees for full-degree students
USD 8,000-21,000 / Euro 6,000-16,000 (DKK 45,000-120,000)
Eligibility Criteria
In order to be considered for this scholarship, applicants should possess following eligibility criteria:
Applicant should be from any developing Non European developing country
Applicant should be enrolled in any full time Masters Degree program
Applicant should be permitted to live in Denmark for his / her study purpose
Ineligible applicants:
Have been granted a residence permit at the time of admission by the Danish
Have a legal claim to the rights of Danish citizens
A student who is eligible for a grant in accordance with Danish Law regarding the State Education Fund
How to Apply / Download Scholarship Form / Documents Required
Applicants, who want to apply for this scholarship:
Apply via online application 
Should be admitted in the any university to be considered as eligible for this scholarship
Applicant should contact the higher education institutes in Denmark for the scholarship process
Required documents:
Higher educational study transcripts
Documentation of paid fee
Copy of passport (all pages including front page)
Contact us:
The Danish Agency for International Recruitment and Integration
Njalsgade 72C
PO box 2000
DK-2300 Copenhagen S
Tel: +45 72 14 20 00
Website: www.newtodenmark.dk
Last Date to Apply / Deadline: March, April (annual)
Official Website: Visit official website to get more information
http://studyindenmark.dk/study-options/tuition-fees-scholarships/tuition-fees-and-scholarships