David Hall McConnell Founder of Avon Products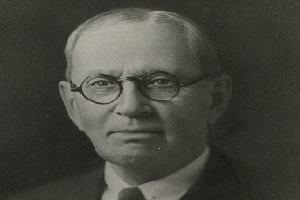 Biography of David Hall McConnell
Early Life
David Hall McConnell founder of Avon Products, Inc. was born in Oswego, New York on 18th July, 1858. His parents were from Ireland who migrated from Ireland to the United States. His father used to do farming and was a brick manufacturer. His childhood passed on that farm with his father. He got his early education from a district school. After his early education he went to the Oswego State Normal School for further education.
Early Career
His plan was to be a teacher of mathematics but fortune took him somewhere else and he entered into the field of business as a salesman in 1879. He used to sell books for New York book selling agency. He did that type of job in so many other companies also.
Founder of Avon Products Incorporation
This Company was formed by him in 1886. Initially he started a business from a small office in Manhattan, New York City. That small business was of perfume selling. Later on he changed the name of company on the suggestion of his partner. The suggested name was the California Perfume Company. This company became famous with its first trade name Avon.
Avon Products Incorporation
Avon Products Incorporation is a multinational company of America in the field of personal care and household beauty products manufacturing. This company is commonly known as Avon.
As far as ranking is concerned this company is the fifth largest company of the world in terms of beauty products. In terms of direct selling enterprise this comes on the second number. There are almost 6.4 million representatives of the company throughout the world. The nature of the company is like multi-level marketing which means that there are so many products which are unrelated diversified in nature. In 2013its annual sale mounted up to $10 billion.