Do conferences have impact factor?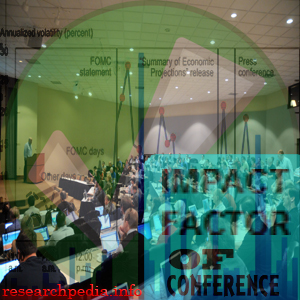 Do conferences have impact factor? Unfortunately not but conference do have CPCI (Conference Proceedings Citation Index)
Conferences have research papers published usually related to new topics especially high quality conferences have very strict criteria regarding freshness of topics. Once the ideas and accepted widely then it usually become journal paper. Though in computer science filed the papers once published at conference of high repute are considered equivalent to impact factor journal papers. Web of Science database provides CPCI to see the impact of the conference in place of impact factor.
http://wokinfo.com/products_tools/multidisciplinary/webofscience/cpci/
But there are other ways e.g. indexing measures which can be used to index conferences. H-Index is the most famous and frequently used one. The higher H-Index is better. H-Index used both the number of papers and citations of those papers. It can be calculated for authors, conferences as well as journals.