Do not apply to Every Scholarship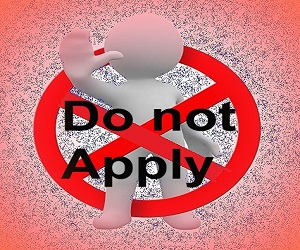 It is not a bad idea to apply for every scholarship comes in your way, but there are no benefits of doing that. You might be thinking why? Well, in this way, you can't differentiate between good and average as well as by applying for a specific scholarship program, you can save your time, potential and effort by improving your chance of getting that scholarship. Just take an example, if there are 10 scholarships programs to get a chance to study in Germany and they are relevant to your study field, then only go for 3 to 4 but best one. It will for sure increase your chance to get success.
Always keep in your mind that an ideal scholarship program is the one that matches your qualifications, or relevant to some of the subjects, you studied. By applying for a scholarship that matches with your education, interests and citizenship, one can achieve success without any doubt. Moreover, be alert and mindful on the time of writing a scholarship letter. Make sure to complete all the application requirements carefully and submit it on the right time.