Durham University Scholarships 2017 for International Students in UK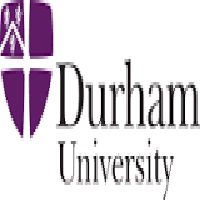 Undergraduate Scholarships
Fully Funded Scholarships for International Students
2017 / 2018 Scholarships in UK
Durham University Scholarships 2017
Durham University is announced Vice Chancellor's scholarships for international students. These Vice Chancellor's scholarships are offered for those students who want to pursue their undergraduate degree at the Durham University in UK. In Durham University creating an environment in which academic excellence can be combined with opportunities for personal development to fresh students. Undergraduate awards are available in Sport, Music and Arts fields.
Field of Study / Subjects
Durham University undergraduate scholarships offered in the following fields:
Other latest Scholarships in UK are also offered for different degrees and subjects all over the UK.
Number of Scholarships
Total 25 scholarships are offered in the 2017/2018 year
Duration of Scholarship
Typically three year's duration of undergraduate program
Scholarship Description / Details
The Vice Chancellor's scholarship value is £2,000 financial support
Eligibility Criteria
In order to be eligible for Vice-Chancellor's Durham University scholarships, must meet:
Vice-Chancellor's scholarship opens for full time new international students
Have a high school diploma with excellent grades
How to Apply / Download Scholarship Form / Documents Required
Apply via online scholarship application form
Attach documents:
Personal Statement (no more than 1,000 words)
A reference (no more than 1,000 words)
A reference letter email or referrer to: scholarships.advice@durham.ac.uk
Contact us:
 Email: scholarships.advice@durham.ac.uk
Phone: +44 (0)191 334 6143
Last Date to Apply / Deadline: 15th January (annual)
Official Website: Just go the following link and check out the details
https://www.dur.ac.uk/undergraduate/finance/ugscholarships/vcsportmusicarts/