Ecole Normal Superior (ENS) Scholarships 2018 for International students in France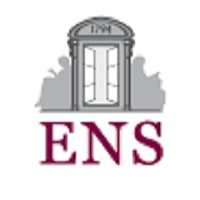 Masters / MS Scholarships 
Fully Funded Scholarships for International Students from Developing Countries
2018 / 2019 Scholarships in France
Ecole Normal Superior  (ENS) Scholarships 2018
The Ecole Normal Superior (ENS) is offering scholarships for outstanding international students in France. These scholarships are for those students who want to pursue their Masters Degree studies in Ecole Normal Superior institute. These scholarships are aiming to provide opportunities to intellectual international students to use best of their skills and to spend two years of study with a well ranked institute.
Field of Study / Subjects
Applicants can choose any field for their Masters Degree studies which are offered in ENS.  These fields can be:
Other latest Scholarships in France are also offered for different degrees and subjects all over the France.
Number of Scholarships
Total 20 numbers of awards are offered under this scholarship. 10 awards for students in Sciences and 10 awards for students in Arts and Humanities
Duration of Scholarship
3 years for Masters Degree in Science, Humanities and Arts programs
Scholarship Description / Details
This scholarship is offering many grants, which are given as follows.
The applicants who will be granted this scholarship will be provided one basic stipend to meet up their expenditures. The amount of this stipend will be 1000 Euros in degree period of two years
Cover tuition fees
University charges
Books experiences
Eligibility Criteria
In to be considered for this scholarship, applicants must be:
Must be aged 26 on the date of registration
Must not have applied before to the international selection
Should not be a French nationality holder
Must have a undergraduate study with good academic records
How to Apply / Download Scholarship Form / Documents Required
Attach all documents:
Passport (for non-European candidates) or ID card (for European candidates)
High school diploma
University transcript
Motivation letter
Completed application form
Cover letter (1 to 3 pages)
CV
2 letters of recommendation
A study project
Contact us:
École normale supérieure
45, rue d'Ulm
75230 Paris cedex 05 – France
Tél. 33 (0) 1 44 32 31 98
Email: ens-international@ens.fr
Last Date to Apply / Deadline: 9th November (annual)
Official Website: Visit official website, to get further deatils about the scholarship
http://www.ens.fr/en/academics/admissions/international-selection