Food that Ends Tiredness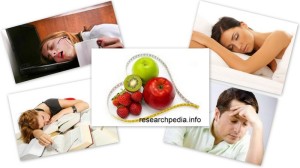 Are you tired of being tired? Are you feeling weakness? Or feeling down? Losing your level of consistency? If yes, then without delaying more start eating healthy and fresh food. No doubt, by adding healthy foods in your diet, you can feel fresh and fatigue free for the entire day. Below in this article, we will talk about a few foods that can beat tiredness by offering consistency and energy.
Energy Food: Life is not as trouble-free as it seems, precisely; everybody is striving hard to accomplish his/her goals in this competitive era. However, in the race of luxury life, fatigue is the common problem every second person is facing that can cause several diseases too. Now question is how to feel fatigue free? Well, by eating energy foods like yogurt, egg, green vegetables, you can maintain your energy level. There are various energy drinks available in market that offer timely energy to your body, but make sure to avoid them. They can make you feel weaker later on.
White food vs. Green food: Now days, the majority of people especially youth love to eat junk and hotel food like white pasta, rice, bread and white potatoes that are very harmful for your health. They do not only make you feel tired but also affect your bodily appearance. Always remember, there is no place for chubby and idle people in this world. Therefore, instead of going for white food, start eating green vegetables like, capsicum, brown bread, sweet potatoes, cabbage, lady finger etc.
Offer protein and vitamins to your body: Human body requires energy to perform better, therefore, add food in your diet that offers protein, minerals, fiber and vitamins to your body. Getting perplexed? It's very simple, start eating fish, chicken, soy and yogurt to appear fresh for the whole day. Moreover, these foods are not only helpful in making you feel fatigue free but also maintain your blood sugar level. Food like cottage cheese and butter also contain protein and vitamins in them but they also contains fats in them, so better to use them in low quantity.
Add fresh fruits to your diet: When it comes to activeness, how we can forget about fresh fruits. In order to feel tired free, make sure to add fresh fruits in your diet like apple, banana, pine-apple, grapes and peach etc. What you need to do is to eat fresh fruits in your breakfast for the fresh day ahead. According to recent studies, the majority of people are facing tiredness and heart problems just because of lack of use of fruits in their diet. So live healthy and appear tired free by just simply updating your diet chart.
Nuts, Almonds, Dry food: Are you feeling tired and ill? No need to be worried anymore. You just need a healthy snack in your diet. Almonds, dry food or nuts are the best foods to fight against tiredness and fatigue. Basically, dry food like nuts, peanuts, almonds, pecans, walnuts and hazelnuts etc offer energy and iron to your body that make you feel fresh. Moreover, by eating unsalted nuts, you can get extra energy to perform your whole day activities actively because they contain nutrients, minerals and vitamins in them.