Franklin Clarence Mars Founder of Mars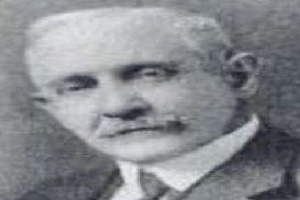 Biography of Franklin Clarence Mars
Early Life
Franklin Clarence Mars Founder of Mars, Inc. was born on 24th September 1883 in Hancock, Michigan. He suffered from polio at his very early stages of life. He was very much affected by polio and was unable to walk even. For the whole of his life he used sticks for walking.His father worked in Pennsylvania as a gristmill operator. After some time his father was transferred to St. Paul, Minnesota. Due to that transfer whole family shifted there, he was still a young boy.
Interest in Confectionary Items
As he was unable to walk he used to remain at home with his mother. His mother trained him to make some of her recipes. According to them confection was an art which he learnt from her mother. By the age when he was in his high school, his mother taught him almost every confectionary item she knew. He became master at confections and also started making his own recipes.
Founder of Mars, Inc.
In 1900s he became a teenager; he started his own business of candy wholesaling in Minneapolis. At that time he was nineteen years of age. After three years, when he was 21 years of age he became a salesman for a candy company "Ziegler Candy Company".
It was 1914 year when he opened up his company of candy which later on became very famous. At that time he was thirty one years old, he introduced MAR-O-BAR candy company and named its brand same.
It was initially named as MAR-O-BAR but as the company progressed and so many items from that company launched it was renamed and now it is commonly known with the name of Mars, Inc.
Mars, Inc.
Mars, Inc. is a multinational company of the United States in the field of food items, mainly confectionary. It's headquarter is located in Mclean, unincorporated Fairfax County, Virginia, United States. Initially it was started as a candy factory but as it progressed it spread in six different business segments, these segments include Chocolate, Pet care, Food, Drinks, and Symbioscience.
As far as ranking is concerned, in 2012 it was ranked as the world's third largest company in private sector in terms of annual sales revenue, which was 30 billion US dollars in that year.
This company is the family business of Mars family, so all these segments are located in different areas of the United States and all of these are run by any of the Mars family member.
Its famous items are Milky Way, Twix, Snickers, Skittles, M&M's, and the Mars Bar.
Later Years
He gave his family to his company Mars, Inc. On the other hand he also established an estate of his own in Pulaski, Tennessee. He bought many local farms there and constructed an estate on his own wish. He employed more than nine hundred workers for its construction. He also constructed a horse racing track there. That estate was name as Milky Way Farm which was incorporated from one of his company's product Milky Way. He lived the later years of his life there.
He was also given an honorary post as the captain of the Oak Park, Illinois by Police Department.
Death
He died on 8th April of 1934. By the time of his death he was fifty one years of age. He was admitted at Johns Hopkins Hospital in Baltimore, Maryland for treatment of disease. The cause of his death was announced as kidney failure for which he was under treatment in that hospital. After his death company was taken over by his wife Ethel who also died after some years.