Franklin Mosher Baldwin Memorial Scholarships 2017 for International Students in USA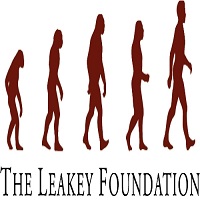 Masters / MA / PhD Scholarships
Fully Funded Scholarships for International Students ( from Ethiopia, Eritrea, Iran, Kenya, Malawi, Nigeria, Somalia, South Africa, Sudan, Tanzania, Togo, Turkey, Uganda, Zimbabwe, Zambia and the Republic of Congo)
2017 / 2018 Scholarships in Any Country
Franklin Mosher Baldwin Memorial Scholarships 2017
The Leakey Foundation is offering Franklin Mosher Baldwin Memorial Scholarships for developing countries students. Ethiopia, Eritrea, Iran, Kenya, Malawi, Nigeria, Somalia, South Africa, Sudan, Tanzania, Togo, Turkey, Uganda, Zimbabwe, Zambia and the Republic of Congo, these developing countries students can apply for the Leakey Foundation scholarship. These scholarships are offered for those students who want to pursue their MS/MA and PhD study in different universities in the world.
Field of Study / Subjects
Applicants can choose Human origins, related fields for Masters / PhD program under Leakey foundation scholarships
Other latest International Scholarships are also offered for different degrees and subjects all over the world.
Number of Scholarships
Many numbers of awards are offered under the Franklin Mosher Baldwin Memorial scholarships scheme every year
Duration of Scholarship
The duration is 02, 03 years towards an MA or PhD degree program
Scholarship Description / Details
Franklin Mosher Baldwin Memorial scholarships provide these grants to the applicants:
The maximum award is limited to $15,000 per year
Cover Tuition Fee
Travel
Living Expenses
Student Fees
Insurance
Books
Other relevant categories of expenditure
Eligibility Criteria
If applicants are thinking of applying for a Baldwin Fellowship ask yourself the following questions:
Am I enrolled in a M.A., M.S., Ph.D. or equivalent program related to the study of human origins or evolution?
Have I been accepted or have a provisional acceptance to a host institution?
Do I have financial assistance from the host institution?
Do I intend to return and work in my home country upon completion of training?
If your answer is "Yes" to all of the above questions, you're likely to be eligible to receive a Baldwin Fellowship
How to Apply / Download Scholarship Form / Documents Required
Applicants can apply for this scholarship, must follow some steps:
Applicants should  apply online or Download Application Form
Attach all necessary documents with application form:
Budget Worksheet
Contact Information
Statement of Purpose/Research Proposal
Curriculum Vitae/Biographical Information
Home Sponsor Support Letter
Host Sponsor Support Letter
Mail application form as a PDF attachment emailed to grants@leakeyfoundation.org via real mail or both ways or letters sends to:
Program & Grants Officer
The Leakey Foundation
P.O. Box 29346
1003B O'Reilly
San Francisco, CA 94129
USA
Contact us:
The Grants Department
Paddy Moore
Grants Officer
The Leakey Foundation
1003B O'Reilly Avenue
San Francisco, CA 94129
USA
Telephone: (415) 561-4646
FAX: (415) 561-4647
E-mail:grants@leakeyfoundation.org
Last Date to Apply / Deadline: 15th February (annual)
Official Website: To get more details about scholarship visit given official site  
http://www.leakeyfoundation.org/baldwins/