Franz Josef Popp Founder of BMW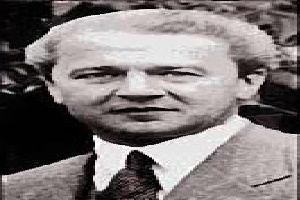 Biography of Franz Josef Popp
Early Life
Franz Josef Popp Founder of BayerischeMotorenWerke AG (BMW) was born in Vienna on 14th January, 1886. His family migrated to Brno when he was still a young boy. He started his study there and he finished his entrance qualification exam for university from the local grammar school. After qualifying for the university he got admission in the local Technical College. He studied there in the fields of electrical and mechanical engineering. He got the degree of engineering in 1909. This all was his study carrier. After completing his studies he quickly entered into professional field.
Professional Career
After completing his studies he returned back to Vienna. He joined an electric company there as an electrical engineer. That was a Viennese company named AEG-Union. His attachment to the work very soon earned him a higher rank in the company, reaching as the head of the department for "Electric Trains and Locomotives". There his work was very difficult. He was given responsibilities for establishing electric engines for the Mittenwald railway.
World War I
During First World War he was a part of marine military in Austro-Hungarian Imperial and Royal Aviation Troops. He was appointed at the Pula base on the Adriatic Sea, today it is the part of Croatia, as a marine engineer. He had given his one year of life in serving military as a volunteer. But during World War I he came back to Vienna after serving mariners for three weeks. He came back and joined the same company for the construction of aircraft construction.
Founder of BayerischeMotorenWerke AG (BMW)
After coming back to AEG he carried his previous job. But soon he went to work for the Austro-Daimler, an Austrian company which was operating for producing aircrafts for Austrian Military. He went to Germany several times for learning new manufacturing skills and gaining opportunities. There he also visited a company Rapp Motorenwerke for the same purpose. But he joined that company and realized that there was a need of chief engineer for that company who will lead that company to success. That company was in Munich and was an aircraft manufacturing company. He observed that company as fully potential for producing 12-cylinder aircraft for Austria.
He developed his interest in it. He selected the engineer for that company. And company launched an aerometer with the name BMW IIIa which became very successful. He entered in that company as its general director in 1917 and renamed the company was BayerischeMotorenWerke.
He was not the sole founder of that company. But his contribution in its foundation made him as a prominent founder member of that company.
BayerischeMotorenWerke AG (BMW)
It is pronounced as Bavarian Motor Works. It is a multinational company of Germany in the field of automobiles. This company was founded in 1916. It's headquarter is based in Munich, Bavaria, Germany. It produces cars, motorcycles and motor engines. Rolls-Royce Motor Car is also the product of BMW Company. BMW's automobiles are supposed to be the luxurious cars in the world.
Later Years
After working as the General Director of the BMW Company his life continued to pass on that designation. But at the time of World War II, he suffered a lot. He was also arrested during that war. That incident separated him from the company. After his return from the jail he tried again to be a part of Board of Directors of the same company. But his every effort wasted and he didn't become its part again.
Death
He died at the age of 68 years on 29th July 1954 in Stuttgart.