Fritz Hoffmann-La Roche Founder of F. Hoffmann-La Roche Ltd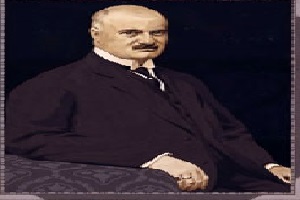 Biography of Fritz Hoffmann-La Roche
Early Life
Fritz Hoffmann-La Roche founder of F. Hoffmann-La Roche Ltd was born on 24th October 1868 in Switzerland. He belonged to a very rich family. His family members and relatives were very wealthy people in business site. As he already had an influential background, so he didn't face any difficulty in shaping his career. His family provided him everything from investment to providing him experience of employment when he was about to start his business career.
Working Life
He worked at many places and in many different fields in his entire life. He worked at a bank, also in a pharmacy, as a chemical merchant and moreover as a pharmaceutical trader. He worked in these fields before going formally into the field of his own business.
Personal Life
He married twice in his life. Firstly he married to Adele La Roche in 1895 on 2nd May. At that time there was a practice going on in Switzerland that there should be hyphen in the names of married couple so he modified his name from Fritz Hoffmann to Fritz Hoffmann-La Roche. From his first marriage, he had two children both of them were sons named Emmanuel and Alfred. He divorced his first wife in 1919 and soon after divorce he married again with a divorcee women named Elisabeth von der Muhll that was his second marriage.
Founder of F. Hoffmann- La Roche Ltd
After working at different places he was eventually ready for entering business world, so in 1894 he opened up a company with a partnership with Max Carl Traub. That company was named as Hoffmann, Traub and Company. His that company was engaged in the supply and manufacturing of chemical products and other pharmaceuticals but with little range. In this company from his side, his father was the major contributor of the funds and financial backing for him, while Traub got some of the patents and contracts for the company.
After working for two years his partner Max Carl Traub left that joint venture in 1896 and after that he renamed his company. He named his company as the F. Hoffmann- La Roche & Co. That company still exists today with the same name and became very famous in the field of pharmaceuticals.
F. Hoffmann- La Roche & Co., Ltd
F. Hoffmann- La Roche & Co., Ltd is a multinational company of Switzerland in the field of medical care, chemicals and pharmaceuticals. It's headquarter is based in Basel, Switzerland. This company is regarded as pharmaceutical and diagnostic manufacturing company. Its holdings company also exists and named as Roche Holding AG which is registered on Six Swiss Exchange, stock market.
Apart from its headquarter there are so many other site of the company which include both pharmaceuticals and diagnostics that are being working in different areas of the world, some of them includes Vacaville, California, Oceanside, Pleasanton and so many others at the different corners of the world.
Later Life
He worked in his company for the promotion of its products and for this purpose he made so many contacts. In those contacts he also made so many international contacts which helped him in the supply of raw material, selling of his products and also in research purpose.
Retirement
The main factor which helped the company to reach its expansion was setback of the World War I. Due to that war his company expanded. But his age also expanded and he felt ill in 1919. Die to his illness he left the company and retired that year.
Death
After his retirement he didn't live long and eventually died in the following year on 18th April 1920.