Fulbright Scholarships 2018 for National / International Students in USA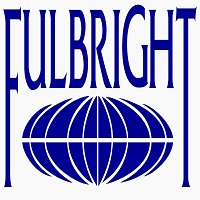 Masters / MS / PhD Scholarships
Fully Funded Scholarships for National / International Students
2018 / 2019 Scholarships in USA
Fulbright Scholarships 2018
Government of United State America (USA) is offering Fulbright Foundation scholarships for American and international students all over the world. These scholarships are offered for those students who want to pursue their MS and PhD study program in the USA universities under the Fulbright Foundation scholarship. Applicants can get scholarship in any participating USA universities in this scholarship scheme.
Field of Study / Subjects
Applicants can choose any fields/subjects for their MS and PhD study program in any USA universities
Other latest Scholarships in USA are also offered for different degrees and subjects all over the USA.
Number of Scholarships
Approximately 4,000 scholarships annually are offered for the international students to study in Master and PhD programs
Duration of Scholarship
02 years for MS degree and 03 years for PhD study program
Scholarship Description / Details
Fulbright scholarships provide many grants for the applicants, these following grants are:
Funds Tuition
Airfare funds
Living Stipend
Health Insurance
Eligibility Criteria
In order to be considered for Fulbright scholarship, applicants must fulfill the following criteria:
Applicant must have undergraduate education or hold a degree equivalent to a USA bachelor's degree
Applicants must have excellent academic record
Good English proficiency (written and spoken)
Read country and state vise eligible criteria from the main site of Fulbright scholarship
How to Apply / Download Scholarship Form / Documents Required
Applicants can apply for this scholarship, must follow some steps:
Applicants must visit USA embassy in that one's country or Fulbright council office which is present in almost every country
                                                                       OR
Visit the online site and get application form
Incomplete application will not be considered, so send application form with required documents before the deadline of the scholarship
Contact us:
809 United Nations Plaza
New York, NY 10017-3580
phone: 212-984-5330
email: http://www.iie.org
Last Date to Apply / Deadline:  6th October, 1st August (annual)
Last Date for American Applicants:  6th October 2017
Last Date for All International Applicants: 1st August 2018 (Reopen from 1st March)
Official Website: Visit official website to get more details about the  Fulbright Scholarship
http://foreign.fulbrightonline.org/about/foreign-fulbright