Gautam Thapar Founder of Avantha Group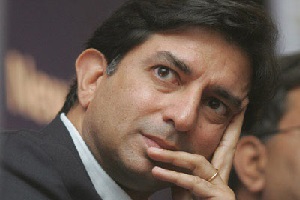 Biography of Gautam Thapar
Early Life
Gautam Thapar founder of Avantha Group was born on 7th December, 1960. He got his early education from the Doon School. After completing his schooling education he went to the United States for his higher education. He got his degree of specialization in the field of chemical engineering which he did from the Pratt Institute of the United States. He tried to settle in the United States by getting a job but he failed to get any job there and his visa expired so he returned back to India.
Founder of Avantha Group
After coming back to India he started his carrier from his family owned business and his first job was in the production unit of that business. After the division of that business he got his own share and he named that company as the Avantha Group. He became the chairman of that group on 1st July, 2006.
Avantha Group
Avantha Group is a large conglomerate of India which was founded by GautamThapar. This conglomerate has the worth of U. S. Dollars 4 billion, which makes it as one of the leading companies of India. This company has its operation in different fields of business and it makes it a well-diversified portfolio company. This is included in the businesses of power field in which both power generation and distribution is involved, it also includes power distributing and transmission equipment's production and related services. Apart from the power field this company also has its subsidiaries in the paper and pulp, farming, food processing, chemicals, infrastructure, and IT services.
Other Interests
Apart from the chairman of Avantha Group, he also has some other interests. He is interested in the game of golf and promoting this game. He is also the president of Thapar University.