George Eliava Inventor of Phage Therapy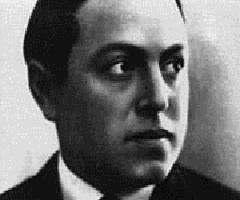 Biography of George Eliava
Early Life
George Eliava inventor of phage therapy was a very famous scientist of Georgia. He is known best for his invention of phage therapy and it can be said that this invention led him to be very famous scientist of the field of microbiology. He was a Georgian by the nationality and descent pattern.  He was born in the year of 1892 in the month of January on 13th day and his place of birth was as Sachkhere, which is located in Georgia. He was interested in organisms e.g. plants, animals and microorganisms from a very young age and this thing helped him to be a famous biologist.
Education
He started his education in some years of age. He was admitted to local school for basic start and after that he secured further education till college level from another institute over there. As mentioned above, he was interested in the field of biology so he chose the same field for further study. He was admitted in the Novorossiysk University and he started studying medicine over there, in the year of 1909. After studying for three years, he got free from there in the year of 1912 and later on, moved to Geneva for further education. Further he joined the Moscow University and he graduated from there and earned a professional degree in the field of medicine in the year of 1916.
Career
Soon after completion of his study, he started his formal career in the same field in Trabzon. He started his work when he joined a bacterial laboratory over there as a head of that laboratory. The next year, in 1917, he moved to Tbilisi to work as a head of another institute and after that worked in many other institutes and biological laboratories, in different locations and on different positions of work.
Inventor of Phage Therapy
He got a turning point in his career very right at that time, when he joined the Pasteur institute which is located in Paris. In that institute, he met with the founder and discoverer of the bacteriophages and after that, he moved his focus of research to that of bacterio phages. He invented the phage therapy very soon and as a result, developed his own institute of medicine in the year of 1923. The main aim of the institute was to promote this therapy which is known as phage therapy.
Phage Therapy
This therapy can be taken in its broader sense as that it is the usage of these phages in the treatment and therapeutic manner and this usage is taken out get rid of infections which are pathogenic and caused out by the bacteria. This therapy mainly works on the healing capability of that of bacteriophages.
Death
He died in the year of 1937 in the month of July on 10th day. He was almost 45 years of age at the time of his death.