Ghent University Scholarships 2016 for International Students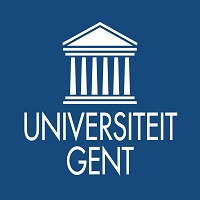 Masters / MS Degrees
Fully Funded Scholarships for International Students from Developing Countries
2016 / 2017 Scholarships in Belgium
Ghent University Scholarships 2016
Ghent University Scholarships is offering scholarships for international students from developing countries. These scholarships are offered for those students who want to pursue their Masters Degree from Ghent University in Belgium. This scholarship is focusing on the intelligent students from developing countries.
 Field of Study / Subjects
Applicants can choose any field for their Masters degree under the Ghent University scholarship.
Other latest Scholarships in Belgium are also offered for different degrees and subjects all over the Belgium.
Number of Scholarships
10 numbers of awards are offered for Masters Study per year.
Duration of Scholarship
2 years for Masters Degree at the Ghent University of Belgium.
Scholarship Description / Details
Ghent University scholarships provide many benefits for students, these are:
Allowance of €1000 per month
One-time only installation fee of €500
Insurance health
Insurance of civil liability
Insurance of repatriation
Yearly reimbursement of the tuition fee with a maximum of €103, 9
Refund of the yearly tuition fee with a maximum of 8000€
Eligibility Criteria
In order to be considered as eligible for this scholarship, applicants should possess following eligibility criteria:
Applicants should from the developing countries (developing countries list are given on main site)
Applicants must have a bachelor degree
Applicants should have an excellent academic record
Applicants should have a very good command of the English language
How to Apply / Download Scholarship Form / Documents Required
Applicants, who want to apply for this scholarship:
The application is to be made in English
The online application tool will be available from the 5th of November onwards.
Contact us:
Ghent University
Rectorate
Sint-Pietersnieuwstraat 25
B-9000 Gent
VAT BE 248.015.142
Tel: +32 (0)9 331 01 01
Email: guide@UGent.be
Last Date to Apply / Deadline: 15 April (annual)
Official Website: Visit official website
http://www.ugent.be/en/research/funding/devcoop/master-grants/mastergrants.htm