GMAT- Graduate Management Admission Test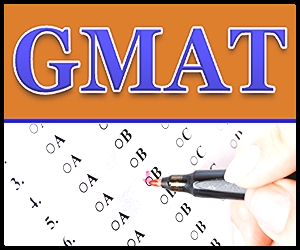 Are you planning to set off to a business school? If yes! Then the acronym GMAT may have strike your mind once in a life. It stands for Graduate Management Admission Test that was mainly started in 1953. It is mainly known as a Computer Adaptive Test which basically tests the person's writing, verbal, analytical skills in order to check the English of a student so that he or she can apply further for any business program like BBA or MBA. The developer of GMAT test if Graduate Management Admission Council. Here the question does strikes the mind that what is the purpose behind the test? The purpose is the admissions in Graduate management programs of business schools.
What is the Set-up and Scheduling of GMAT? The test consists of four sections in total:
Analytical Writing Assessment ( Duration : 30 minutes)
Integrated Reasoning (Duration: 30 minutes)
Quantative Section ( Duration: 75 minutes)
Verbal Section (Duration: 75 minutes)
When it comes to the timing of the test it is in total 3.5 hours. The above mentioned time is for the test takers so that with in a time limit they can perform the test. Let's get an overlook of the sections in detail.
An Overview to Quantative Section: As the name suggests, the test takers will have questions more related to algebra, arithmetic and geometry. The scary thing for the students here is that they are not allowed to use calculators. There are two types of Quantative questions, problem Solving and Data sufficiency. Where one is related to the ability to reason quantitatively and latter one is more closely associated with the understanding of analyzing the question.
What Verbal Section Says? It says that to understand the data in a standardized English. Mainly it involves the question related to Reading Comprehension, Critical reasoning, sentence Correction questions and also the reading passages.
Integrated Reasoning: It checks entirely the ability of a user to comprehend the data from different resources. This section is mainly consisted on 12 questions which further sub divided in to Graphics Interpretation, Two-part analysis, table analysis ( mainly consist of tables) and multi- source reasoning.
What Analytical Writing Assessment signifies? It is mainly a 30 mints task in which a student has to analyze an argument. In this section student is treated as a critic who throws his opinions in a simple way. The essay should be relevant enough to score higher.
What is a criterion for scoring in GMAT? When it comes to the scoring range of GMAT. It varies from 200 to 800. These scores are set aside on the basis of quantitative and verbal sections. Mostly scores are given in the range of 10 like 510, 520, 610 etc. it been surveyed that the usual score is 540. It is considered to be the average score.
Switch to Registration and Preparation Mode! In case of registration, students can online register themselves at www.mba.com and also by calling at any test centers at any time. When it comes to the preparation, they usually take preparation courses. Among the tunnel of courses, Optimus Prep, Test masters and Shawn berry and many other courses which provide students with a high range of tests. Sample tests, free web resources, test related sample guide books and university texts books are also available for the students so that they may not encounter any difficulty regarding GMAT. Be sure that you are making a right choice by taking the exam that polish up the skills and make you a prepared being in a classroom.
For more details, visit the site!