Gran Sasso Science Institute (GSSI) Scholarships 2017 for International Students in Italy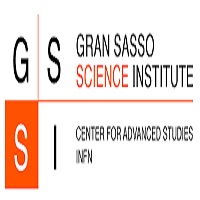 PhD Scholarships 
Fully Funded Scholarships for International Students
2017 / 2018 Scholarships in Italy
Gran Sasso Science Institute (GSSI) Scholarships 2017
The Gran Sasso Science Institute (GSSI), based in l'Aquila, Italy is offering PhD scholarships for international students. These awards are offered without regard to nationality, age, gender or religion all over the world for those candidates who want to pursue their PhD study in Italy. GSSI scholarships are available in these 4 fields: Astroparticle Physics, Mathematics in Natural, Social and Life Sciences, Computer Science and Urban Studies and Regional Science.
Fields of Study / Subjects
Scholarships are offered in the following fields:
Astroparticle Physics
Mathematics in Natural Social and Life Sciences
Computer Science
Urban Studies and Regional Science
Other latest Scholarships in Italy are also offered for different degrees and subjects all over the Italy.
Numbers of Scholarships
Total 40 scholarships are offered
10 scholarships for each subject / field
Duration of Scholarships
GSSI scholarships are available for 3 years to PhD study
Scholarships Description / Details
Yearly amount of the GSSI scholarship is € 16.159,91 gross (an additional 50% on monthly basis may be awarded for research period aboard if approved by the GSSI)
Further facilities and benefits for PhD students:
Tuition fees waived
Free accommodation at the GSSI facilities or a financial substitute of 350, 00 Euros gross/month Free luncheon vouchers
Students will cover by insurance against any accident and/or injury
Eligibility Criteria
Requirements for the GSSI scholarships:
English knowledge is compulsory
GSSI are offered without regard to nationality, age, gender or religion
Italian Degree:  applicants have four or five year's degree according to the previous rules of the Italian higher education system
Foreign Degree: The minimum duration of university studies is equivalent full time to four years
How to Apply / Download Scholarships Form / Documents Required
Fill out the online application form
Attach all the required documents:
Personal data
Identification Document
Curriculum Vitae (CV)
Degree certificate
Academic Transcripts or Diploma supplement
Reference Letters
Contact us:
Email: info@gssi.it
Phone: +39 0862 4280262
Website: www.gssi.it
Last Date to Apply / Deadline: 31st May (Annual)
Official Website: Just go the following official link for more info
http://www.gssi.infn.it/phd/index.php