Griffith University Scholarships 2017 for International Students in Australia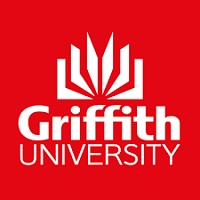 Postgraduate Scholarships
Partial Funded Scholarships for International Students (Exclude Australia and New Zealand)
2017 / 2018 Scholarships in Australia
Griffith University Scholarships 2017
Griffith University is offering scholarships citizen of a country other than Australia and New Zealand.  These scholarships are offered for those applicants who wish to pursue their study in Postgraduate at Griffith University in Australia. These scholarships are offered for outstanding international students for postgraduate study. This scholarship is offer for only postgraduate coursework program in Australia. This scholarship is announced twice in a year.
Fields of Study / Subjects
Scholarships are offered in all subjects that are available at the Griffith University for postgraduate degree
Other latest Scholarships in Australia are also offered for different degrees and subjects all over the Australia.
Numbers of Scholarships
Many awards are awarded for postgraduate applicants
Duration of Scholarships
One year (two semesters) for postgraduate program
Scholarships Description / Details
Griffith International Postgraduate Coursework Excellence Scholarship value is $6,000 in total each for outstanding international students.
Two tuition payments of $ 3,00) towards tuition fees
Eligibility Criteria
Applicants for these scholarships must meet the following criteria:
Outstanding international students applying for this scholarship
Applicants have a minimum GPA in undergraduate studies of 3. 0 out of 4.0 scale or 5.5 on a 7.0 scale
Appliants applied to Griffith University and satisfy all appropriate entry requirements of this scholarship
Have good English language proficiency
Be a commencing (not existing) student
Must be enrolling as a full time student in an postgraduate degree for only course work
How to Apply / Download Scholarships Form / Documents Required
To Apply for this Scholarship:
Attached documents:
A certified/attested true copy of supporting documentation
Two letters of reference addressing demonstrated academic ability, leadership and personal character
A personal statement
Contact us:
International Office
Attention: Financial Aid and Sponsorships Office
Gold Coast campus
Queensland, Australia 4222
Phone: +61 7 555 28117
Fax: +61 7 555 28978
Email: finaid-scholarships@griffith.edu.au
Last Date to Apply / Deadline: 30th June (Annual)
Official Website: Visit official website for further details
https://www.griffith.edu.au/international/scholarships-finance/scholarships-awards/griffith-university-funded-scholarships-and-awards/griffith-international-postgraduate-coursework-excellence-scholarships