Gulshan Kumar Founder of T-Series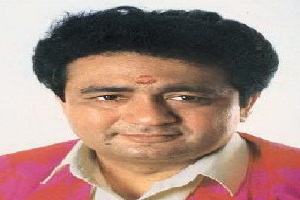 Biography of Gulshan Kumar
Early Life
Gulshan Kumar Founder of T-Series was born in Delhi, India on 5th May, 1956. He belonged to a middle class Punjabi family. His father was Chandrabhan, who worked as a seller of fruit juice in the market of Delhi, India, named Darya Ganj Market. At the very early age in his childhood he started working with his father and helped his father in that business of fruit juice selling in Darya Ganj market.
Change in the Path of Career
Within short span of time his career changed, as he moved from the business of fruit juice selling to cassette selling after sometime. It was also his family business. His family bought a shop for selling audio cassettes and records at cheaper rates. It was just a beginning of his music company, which was formed later on.
Founder of T-Series
After that business on small level as a audio records and cassettes shop emerged and progressed, it turned into a big music industry of India. That company was named as Super Cassettes Industries Limited (SCIL). But this name is not popular. All the music work of this company became popular under the badge name of T-Series. All the audio records, cassettes and music releases done by this company are available into the market by music label of T-Series.
T-Series or Super Cassettes Industries Limited (SCIL)
Super Cassettes Industries Limited (SCIL) is one of the music industries of India. While T-Series is the music label for the company or it is the brand name of the musical services provided by this music company. It initially started as a shop for audio cassettes and records in Delhi market by Gulshan Kumar. After making progress in music industry this company was vertically enhanced and also entered into the market of film production companies and film Distribution Company.
This company also had some ventures or business portfolio in totally different type of market, such as washing powder and incense sticks. Initially Super Cassettes was the only part of this T-Series badge but after that it enhanced and included Gopal Soap Industries, which was a washing powder manufacturing company and Rajni industries which was an incense stick producing company, these all became the part of T-Series badge.
As discussed earlier that it was founded by Gulshan Kumar but after his death this company was handed over to his son Bhushan Kumar and today this company is under his control.
This company also entered into the film production industry in 2001. Its debut was with the movie named Tum Bin. While in terms of providing music into the movie, its first movie was Lallu Ram, which was released in 1984.
It also entered into consumer electronics market by electronic goods of audio-video systems under the same brand name of T-Series in 2009.
Death
In the month of August, on 12th date and the year 1997, he was assassinated outside a Hindu Temple named Jeeteshwar Mahadev Mandir located in Jeet Nagar, Andheru West, in Mumbai. Police made a film composer Nadeem as accused person. According to Mumbai police, Nadeem was the assassin who paid the handsome amount of money to a killer gang for killing him. But on 9th of January in 2001 another person named Vinod Jagtap confessed that he was the assassin of Gulshan Kumar. He was sentenced to life imprisonment. He escaped from the punishment of hanging till death because police was failed to investigate and proved him to be the killer in that assassination and also unable to prove him as a contract killer. His body was burnt in Delhi and also cremated there because of the wish of his family.