Harbin Engineering University (HEU) Scholarships 2017 for International Students in China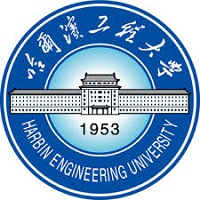 Bachelor / BS / MS / Masters / Doctoral Scholarships 
Fully Funded Scholarships for International Students
2017 / 2018 Scholarships in China
Harbin Engineering University (HEU) Scholarships 2017
Harbin Engineering University (HEU) is offering scholarships for outstanding international students. These awards are fore offered for those non Chinese applicants who want to pursue their bachelor, master and doctoral study at the Harbin Engineering University in China.
Field of Study / Subjects
HEU scholarships are offered to study in any of the subjects offered by the university
Other latest Scholarships in China are also offered for different degrees and subjects all over the China.
Duration of Scholarship
Standard duration for bachelor, master and doctoral study
Scholarship Description / Details
Full Scholarship: Offering tuition fee and living allowance
Standard of Living Allowance (RMB / month)
Undergraduate student: 2,000 RMB
Master degree student: 3,000 RMB
Doctoral degree students: 3,500 RMB
 First-class Scholarship: Offering tuition fee
Second-class Scholarship: Offering 50% tuition fee
Eligibility Criteria
Criteria for HEU scholarship:
Outstanding international students
Intercollegiate Exchange students
Specific Program students
Must be non-Chinese nationals in good health
 Excellent academic results in study (75 of 100 at least)
Have good ability in scientific research.
Not apply for any other scholarship
How to Apply / Download Scholarship Form / Documents Required
Application material: (one original hardcopy set and one general copy set)
Highest diploma (notarized photocopy)
Transcripts (notarized photocopy of bachelor and master degree)
A study or research plan (no less than 800 words)
Passport copy
Two recommendation letters
Chinese courses: HSK-4, English courses: TOEFL (80)/ IELTS (5.5)
Photocopy of Foreigner Physical Examination Form
Application fee: 400yuan RMB
HEU Account Number:  3500040709008802226
Bill Receiver:  HARBIN ENGINEERING UNIVERSITY
The Bank Address:
INDUSTRIAL AND COMMERCIAL BANK OF CHINA
SENRONG BRANCH SUB XUANQIAO BRANCH
SWIFT CODE: ICBKCNBJHLJ
Contact us:
Ms. WANG Jing, Ms. YIN Hua (Rebekka)
International Office, Harbin Engineering University
Room 714, No. 1 Building, NO.145-1, Nantong Street, Nangang District, Harbin, Heilongjiang Province, 150001, China
Tel:  0086 45182568266, 82568218
International Student Website: http://studyHEU.hrbeu.edu.cn
Last Date to Apply / Deadline: 30th September (annual)
Official Website: To find the further details, just go the given link
http://studyheu.hrbeu.edu.cn/en/ShowArticle.asp?ArticleID=1183