Heriot-Watt Undergraduate Overseas Scholarships 2017 for International Students in UK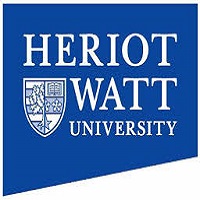 Undergraduate Scholarships 
Fully Funded Scholarships for International Students
2017 / 2018 Scholarships in UK
Heriot-Watt Undergraduate Overseas Scholarships 2017
Heriot Watt University is offering Heriot-Watt Undergraduate Overseas Scholarships.  These scholarships are offered for those applicants who want to pursue their undergraduate study at the Heriot-Watt University in UK. These awards are available for International (non-EU) applicants who holding an offer for an eligible Undergraduate Degree Program. It based on academic merit, but financial need will be taken into consideration for the higher value scholarships.
Field of Study / Subjects
Heriot-Watt Undergraduate Overseas Scholarships are offered to learn any of the subjects offered by the university in UK
Other latest Scholarships in UK are also offered for different degrees and subjects all over the UK.
Number of Scholarships
Varies awards are offered for international students by the Heriot-Watt university
Duration of Scholarship
Heriot-Watt Undergraduate Overseas Scholarships are tenable for full time (4 years) undergraduate degree
Scholarship Description / Details
Three categories of scholarships:
Heriot-Watt Merit Scholarships – 25% reduction
Heriot-Watt Excellence Scholarships – 50% reduction
Heriot-Watt Distinction Scholarships – 100% reduction
Eligibility Criteria
In order to be considered eligible for the Heriot-Watt Undergraduate Overseas Scholarships, applicants must meet the following criteria:
Non-EU (international applicants) is eligible
Offered on academic merit bases, but financial need will be taken into consideration for the higher value scholarships
Must have an offer of a place to study with Heriot-Watt University in the UK
How to Apply / Download Scholarship Form / Documents Required
Complete online application form
Attach all required documents along application form
Contact us:
Heriot-Watt University
Edinburgh, Scotland, UK EH14 4AS
Tel: +44 (0)131 449 5111
Scottish registered charity number: SC000278
Last Date to Apply / Deadline: 31st May (annual)
Official Website: Just check out the given official link for more info
https://www.hw.ac.uk/study/scholarships/heriot-watt-undergraduate-overseas.htm