HHMI International Research Scholar Grants 2017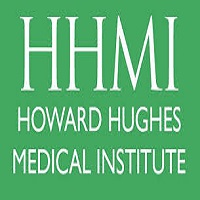 International (Outside the USA and UK) Researcher
2017 / 2018 Grants in USA / UK
HHMI International Research Scholar Grants 2017
The Howard Hughes Medical Institute (HHMI) is offering International Research Scholar Grants in the biomedical field for international applicants outside the USA and UK. HHMI Foundation are announcing a new International early career scientist Program that will support up to 50 outstanding scientists in the USA and UK.
Field of Study / Subjects
The grant is available in the biomedical research  
Other latest All Countries Funding Agencies are also offered for different Research and Projects all over the world.
Number of Grants
Up to 50 awards for international outstanding students this year
Duration
The duration of the research grant is five (5) years
Awards Description
Grants offered are for five-years and will provide $250,000 USD in the first year
$100,000 per year in the following 4 years
Allowable expense categories include:
Salaries and stipends for award recipients
Graduate students
Postdoctoral fellows
Technicians
Equipment and supplies cost
Travel
Publication costs
Grant funds may not be used for laboratory renovations
Eligibility Criteria
Candidates must meet the following requirements:
Complete a doctoral or medical degree and have postdoctoral research training
Hold a full-time position as an independent scientist at a research oriented university, medical school, or nonprofit institution in any country excluding: The G-7 Countries (Canada, France, Germany, Italy, Japan, United Kingdom, & United States)
Have received training at the doctoral, medical, or postdoctoral level in the USA or the UK for at least 1 year
Must have been the first or senior author on at least two peer-reviewed, English-language, original research publications
Have started their first independent research position on or after April 1, 2009
Have no major administrative duties, just control their own research direction, laboratory space, and funding
Conduct biomedical research on basic biological and disease mechanisms
How to Apply / Download Researcher Grants Form / Documents Required
Must provide all of the following documents:
Curriculum Vitae
Training Experiences
Major Achievements (Max 250 words)
Research Program Abstract (Max 250 words)
Research Program (Max 1500 words)
Institutional Support
Publications of Note with Statements of Significance and Impact
Reference Letters
Contact us:
Last Date to Apply / Deadline: 30th June (annual)
Official Website: Just go the official site for more details
http://www.hhmi.org/programs/biomedical-research/international-programs