Hiroaki Aoki Founder of Benihana Incorporation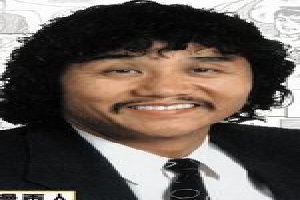 Biography of Hiroaki Aoki
Early Life
Hiroaki Aoki founder of Benihana Incorporation was born in Tokyo, Japan on 9th October, 1938. After completing his early education he got admission in Keio University of Tokyo for his higher education. In that university he completed track and field karate and wrestling. He was also expelled from the University for having a fight with fellow students. He was a good athlete and his qualities led him to qualify for 1960 Summer Olympic games which took place in Rome.
Career as an Athlete
He became a wrestler and went on a tour to the United States where he became 112- Pound flyweight champion and was undefeated.
Because of his wrestling abilities he was offered many scholarships by several American colleges.
He setup his carrier in the United States of America and won flyweight titles of consecutively three years in 1962, 63, and 64. For that reason he was included in the National Wrestling Hall of Fame in 1995.
Founder of Benihana Incorporation
When he was settled in the New York City he worked on an ice cream truck which he took on the rent in Harlem. He also studied at the same time the courses of restaurant management from New York City Community College. He got Associate degree in management sciences in 1963. He saved some amount of about $10,000 from his ice cream truck business and invested that amount and also convinced his father to invest and founded a restaurant with the name of Benihana.
Benihana Incorporation
Benihana Inc. is a company of America in the field of restaurants. The headquarters of this company is based in Doral, Florida. This restaurant chain company works on the franchise system and now this company owns more than 116 franchises which are composed of Japanese cuisine restaurants. These restaurants now became famous in all over the world and became an international brand. The famous flagship of this company is with the name of BeniahanTeppanyaki brand. There are also some other sort of restaurants which are famous because of special types of Japanese dishes which included Haru a Japanese fusion cuisine and RA Sushi famous restaurants.
Death
He died on 10th July 2008.