Hong Kong Research Grants Council (RGC) Scholarships 2018 for International students in Hong Kong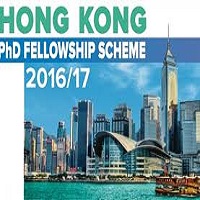 PhD Scholarships 
Fully Funded Scholarships for International students
2018 / 2019 Scholarships in Hong Kong
Hong Kong Research Grants Council (RGC) Scholarships 2018
The Hong Kong Research Grants Council (RGC) is offering scholarships for international students in Hong Kong. These scholarships are for those students who want to pursue their PhD Degree studies in Hong Kong 8 participating universities. These scholarships are aiming at enrich intellectual international students from developing countries with international research standard.
Field of Study / Subjects
Applicants can choose any field for their PhD Degree studies, these fields can be:
Science
Engineering
Medicine
Technology
Humanities
Social Science
Business Studies
Other latest Scholarships in Hong Kong are also offered for different degrees and subjects all over the Hong Kong.
Number of Scholarships
More than 230 PhD scholarships are offered per year
Duration of Scholarship
3 years for PhD program
Scholarship Description / Details
The Hong Kong Research Grants Council (RGC)  provides some grants, these are:
Provides with a monthly stipend of HK$240,000 (~USD3, 000)
Conference travel allowance of HK$10,000 (~USD1, 300) per year for a maximum period of three years
Applicants will be exempted from all kinds of tuition fees and university charges
Eligibility Criteria
In order to be considered as eligible for the scholarships offered by Hong Kong Research Grants Council (RGC), applicants should possess following eligibility criteria:
At least a recognized Bachelor's and Masters degree
Applicant should possess outstanding academic record throughout his/her academic career
Research ability and potential
Communication and interpersonal skills, and leadership abilities and societal responsibility
Take admission as new full time PhD applicant in the following eight universities:
City University of Hong Kong
Hong Kong Baptist University
Lingnan University
The Chinese University of Hong Kong
The Education University of Hong Kong
The Hong Kong Polytechnic University
The Hong Kong University of Science and Technology
The University of Hong Kong
How to Apply / Download Scholarship Form / Documents Required
Applicants, who want to apply for the scholarship offered by Hong Kong Research Grants Council (RGC):
Applicants should apply for this scholarship via online application
Should submit their application form before the final date of submission
Attach all necessary documents with application form:
Academics Certificate
Personal Statement
References letters
CV
Other require documentations
Contact us:
Email: HKPF@ugc.edu.hk

Rm 1381, Academic Building,
The Hong Kong University of Science and Technology,
Clear Water Bay,
Kowloon Hong Kong SAR, Chain
Tel: (852) 2623 1120
Fax: (852) 2358 2463
Email: hkpfs@ust.hk
Last Date to Apply / Deadline: 1st December (annual)
Official Website: Visit official website to get more information about the scholarship
https://cerg1.ugc.edu.hk/hkpfs/index.html