Human Life Advancement Foundation Scholarships 2017 for National / International Students in Malaysia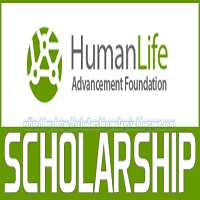 PhD / Post Doctoral Scholarships 
Fully Funded Scholarships for Malaysians and International Students
2017 / 2018 Scholarships in Malaysia
Human Life Advancement Foundation (HLAF) Scholarships 2017
Human Life Advancement Foundation (HLAF) is the newly foundation in the fields of education. HLAF is offered the scholarships for those applicants/candidates that are wants to study in PhD degree program and PostDoc degree program in Malaysia. The scholarships are awarded twice a year in both fall and spring semester for both type of students (domestic & international).  
Field of Study / Subjects
Any fields of study that supports the science and technology
Other latest Scholarships in Malaysia are also offered for different degrees and subjects all over the Malaysia.
Number of Scholarships
Many numbers of awards are offered under the HLAF Scholarships
Duration of Scholarship
The period of HLAF Scholarships maximum of 4 years for PhD degree and 1 year for PostDoc degree.
Scholarship Description / Details
The value of Human Life Advancement Foundation (HLAF) scholarship will be up to USD 15,000 for PhD study and 35,000 USD for postdoc degree
Eligibility Criteria
Eligibility Criteria for HLAF Scholarships:
Maximum age 30 years for PhD study and 35 years for PostDoc study
Applicants must have received acceptance letter to pursue PhD at recognized universities
Applicants in good health condition and certified by a Medical professional
All applicants should have a score of at least 550 in the TOEFL or 6.0 points in the IELTS or score a band 4 in Malaysian University English Test (MUET)
Strong academic record and excellent academic references.3.5/4.0 CGPA at BS program and 3.8/4.0 CGPA at MS program for PhD degree program
For PostDoc candidate strong academic record at PhD study and the research topic to be carried out will have an added advantage
How to Apply / Download Scholarship Form / Documents Required
apply online from the main site
Applicants must have attached these following documents:
Complete application form
Identification Document/Passport
Offer letter
Research proposal
Academic transcripts
CV
References
English proficiency test results (TOEFL/IELTS/MUET)
Contact us:
HUMAN LIFE ADVANCEMENT FOUNDATION
P.O Box 29 Suite 1B Level 5
Menara Dato'onn, Putra World Trade Centre
45 Jalan Tun Ismail, 50480 Kuala Lumpur Malaysia
Tel: 603-2858 7075, Fax: 603-4040 0212
Last Date to Apply / Deadline:  15th April to 15th June (annual)
Official Website: Visit official website to find more information
http://www.hlaf.org.my/scholarships