IMD Scholarships 2017 for International Students in Switzerland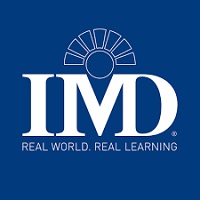 MBA / Masters Scholarships
Fully Funded Scholarships for Developing Countries Students
2017 / 2018 Scholarships in Switzerland
IMD Scholarships 2017
IMD is offering MBA scholarships for developing countries students in Switzerland. Every year IMD is offering various scholarships (IMD MBA Future Leader Scholarships, Van Oord Scholarship, Staton Scholarship, IMD MBA Alumni Scholarship, Jim Ellert Scholarship, MBA Class Scholarship for Emerging Markets, Nestle Scholarships for Women. Stewart Hamilton Scholarship). Candidates can apply for more than one scholarship with one single form. IMD supports about half of the MBA class by granting them scholarships or loans every year. The total amount of IMD scholarships each year is around CHF500'000 and CHF 1.3 million for loans.
Field of Study / Subjects
IMD is offering scholarship in MBA (Masters in Business Administration)
Other latest Scholarships in Switzerland are also offered for different degrees and subjects all over the Switzerland.
Duration of Scholarship
The IMD MBA scholarship is offered for 2 years for developing countries students
Scholarship Description / Details
CHF 200'000 (to be split between the winners of the scholarship)
Eligibility Criteria
Meet the following criteria for IMD MBA scholarship:
Show financial need by completing our Financial Aid Application
Have Bachelor's degree or equivalent from an recognized institution
Have good academic results (GMAT)
A minimum of three years full-time work experience
Strong reference letters
Steady career progression
How to Apply / Download Scholarship Form / Documents Required
Applicants must complete the MBA Financial Aid Application Form
Submit full application with required documents to mbafinance@imd.org
Supporting documents with application:
Proof of salary including a letter from their employer or Current Salary Slip
Latest Tax Return
Latest statement of all bank accounts of past 6 months
Contact us:
Ch. de Bellerive 23
P.O. Box 915
CH-1001 Lausanne,
Switzerland
Phone: + 41 (0) 21 618 0111
Last Date to Apply / Deadline: 1st April, 1st June, 1st August, 1st September (annual)
Official Website: To get further info about the scholarship, visit official link
http://www.imd.org/mba-admission-fees/#tab=3