Imperial College London Scholarships 2017 for International Students in UK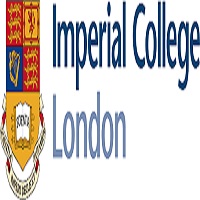 Undergraduate Scholarships 
Fully Funded Scholarships for International Students
2017 / 2018 Scholarships in UK
Imperial College London Scholarships 2017
Imperial College London is offering President's undergraduate scholarships for any nationality applicants. These awards are offered for those applicants who want to pursue their undergraduate study at the Imperial College London in UK. The Imperial College London is offer up to 112 President's Undergraduate Scholarships for students who starting their studies in 2017/2018 in Imperial College London. The scholarships are funded entirely by philanthropic donations from generous alumni and supporters of the College.
Field of Study / Subjects
Students can choose any fields/courses for their undergraduate study at Imperial College London
Other latest Scholarships in UK are also offered for different degrees and subjects all over the UK.
Number of Scholarships
Up to 112 President's Undergraduate Scholarships for international students
Duration of Scholarship
4 years for undergraduate study at the Imperial College London
Scholarship Description / Details
Imperial College London is offering following benefits for undergraduate students:
Each President's scholarship will receive £1,000 for each undergraduate year of study
The scholarship money does not have to be repaid
Eligibility Criteria
In order to be considered for Imperial College London scholarship, applicants must be following requirements:
Open for any nationality students who demonstrate the highest academic excellence and potential
Have good English language proficiency
How to Apply / Download Scholarship Form / Documents Required
No formal application process or separate application form for the President's Undergraduate Scholarship
Academic departments are responsible for nominating scholarship recipients as part of the admission process
Contact us and let us know (include the name of the scholarship and your College Identifier (CID) number)
Contact us:
South Kensington Campus
London SW7 2AZ, UK
Tel: +44 (0)20 7589 5111
Last Date to Apply / Deadline: 15th October (annual)
Official Website: Visit following official website for further details
http://hhsc.ac.uk/study/ug/fees-and-funding/bursaries-and-scholarships/presidents-scholarships/