Jaiprakash Gaur Founder of Jaypee Group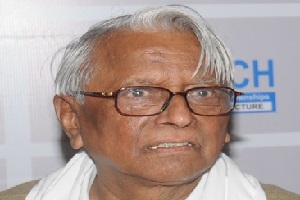 Biography of Jaiprakash Gaur
Early Life
Jaiprakash Gaur founder of Jaypee Group was born in Uttar Pradesh, India. He got his early education from the local schools of Uttar Pradesh. After completing his early education he went to the Indian Institute of Technology Rookree for pursuing his higher education. From that institute he got a degree in the field of civil engineering in 1950.
Founder of Jaypee Group
After doing his graduation he started his carrier as a junior engineer in the irrigation department but he was suspended of the charges of corruption and after that he started his own business which later on became the Jaypee Group. This company was started as civil contractor business.
Jaypee Group
Jaypee Group is a conglomerate company of India. It's headquarter is based in Noida, India. This company has a diversified portfolio of different businesses. The various businesses of the company included, Engineering and Construction, Real Estate, Expressways, Power, Hospitality, Cement, Sports, IT, and also education which is not for profit business.
This company has the third largest cement producing unit of India which is Jaypee Cement. This company of the larger conglomerate unit has its operations in more than states of India and there are eighteen plants of the company which are used for the production of cement. These have the capacity of producing 24 million tons in a year.
Controversy
There is a controversy regarding this group that is its involvement in a case for which the group was charged penalty. The Green Bench of Himachal Pradesh High Court charged that group a penalty of Rs1 billion for building a cement production plant and also for the thermal power captivation in the state.
Present Life
After the formation of this group he became the chairman of the group and he is living his life at that place.