John Edward Cohen Founder of Tesco PLC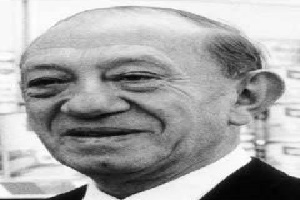 Biography of John Edward Cohen
Early Life
John Edward Cohen founder of Tesco PLC was born on 6th October 1898 in London City. He lived his childhood in Whitechapel. He was born in a Jewish family. His father belonged to Poland and was an immigrant in London who worked as a tailor. His mother was SimeZamremba. His real name was Jacob Edward Kohen, but from his early age he was commonly known as Jack.
He got his early education from an elementary school named London County Council School located on Rutland Street. But he left that school when he was just 14 years of age. In this little age he started working. His initial work was a learner of tailoring under the mastership of his own father. In 1915 his mother died and after her death his father married again.
Tailoring Skills
He joined the Royal Flying Corps in 1917 as a volunteer. He had shown his skills as a tailor there by making canvas for balloons and aircrafts. He served in different countries which include France, Egypt and Palestine. During a voyage the ship on which he was on board sunken near Alexandria in 1917. He suffered from malaria and after recovery he returned back to England in 1919.
Entering Business Market
He was very much interested in tailoring and after World War I he wanted to return to his old profession. He started purchasing market stalls and made himself a well-developed market stall holder in Hackney, on the east geographic end of London. There he purchased extra NAAFI stock from his money. His business progressed and he became the owner of several market stalls within short span of time. Then he turned his retail business into wholesalers' trade. In starting every shop was handled by any of the family member but due to increase in stalls and limited family members extra persons from outside of family were also included in the business.
He and his wife worked very hard in all 7 days of a week. They started working from the first sight of the morning till late night. This hard work earned them a lot of money.
Founder of Tesco PLC
After the success of his business he created a brand name for his products as Tesco. That name was taken from the initials of a tea supplier. His business of market trading was very difficult and complicated to handle. It required a lot of man power and reliable person which was a big ask. Do, he tried to open some sort of shops which require less efforts. In 1931 he opened two shops of Tesco at Becontree and Burnt Oak. These stores earned a lot of name and fame and by 1939 he had about hundred stores of Tesco.
Tesco PLC
Tesco PLC is a multinational corporation of Britain. It is actually a retailer of general merchandise and grocery. The word of super store can be used for it. It's headquarter is located in Cheshunt, Hertfordshire, England in the United Kingdom.
As far as ranking is concerned it is second biggest retail shop in the world chasing Wal-Mart on first in terms of earning revenue and profits both. Today it is operating in 12 countries across the globe, which includes three big continents, Asia, Europe and North America. It is now the leader of grocery market in the United Kingdom. Its market shares in the markets of Malaysia, Thailand and the Republic of Ireland about 30%.
Death
He had an operation of colostomy in 1958, but he continued working after that. He stepped down from the seat of chairman of Tesco in 1969. He died on 24th March 1979 in London.